Q4 2021 : Wood Supply Chain Market Intelligence Report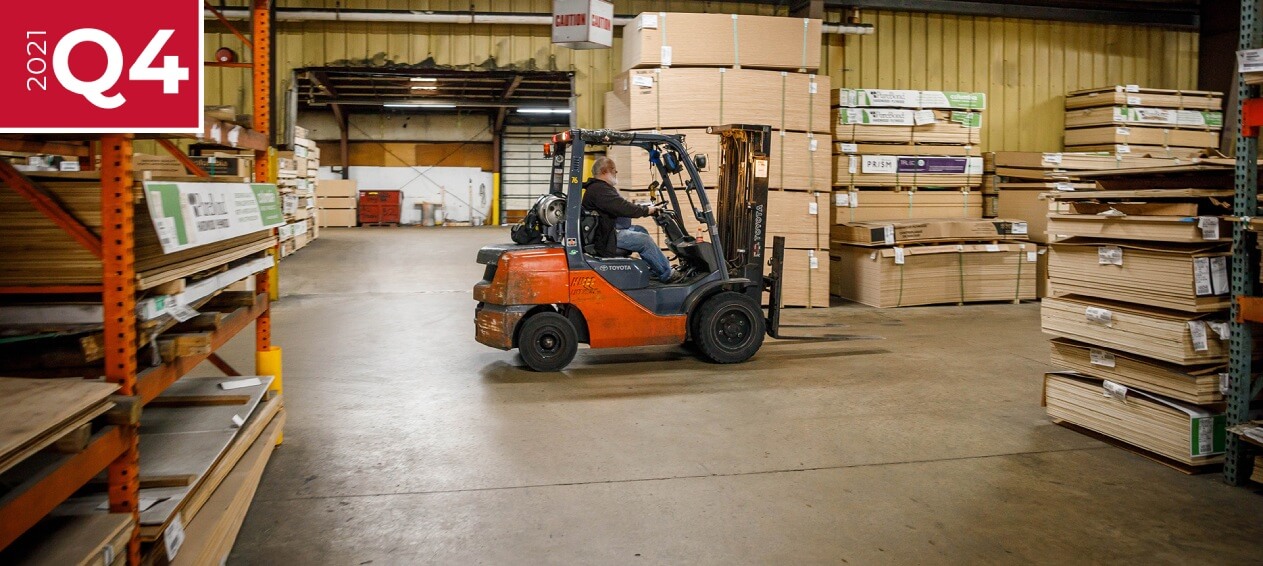 Supply and Shipping
Bottlenecks at ports in Southern California continue to worsen. Over the weekend of 12/3, a record number of 83 ships were waiting outside the twin ports, while the average wait is now up to 16.9 days – double the level from October 2021. High congestion at these ports also translates to reductions in vessels loading at Asian ports over the next 30-45 days. As a result, expect further extensions on lead times for finished goods.
Spot rates for shipping containers from Asia to the U.S. and Europe rose over the past week, indicating sustained pressure on capacity. The cost for a 40-foot container to Los Angeles from Shanghai rose to $10,138, up 5% from the previous week, while Shanghai-to-Rotterdam edged up to $13,564, according to the Drewry World Container Index released Thursday. The composite index, reflecting rates on eight major East-West routes, rose to$9,262, a 2% increase from the previous week that was the biggest weekly advance since September.
Port authorities in California and Utah have partnered with Union Pacific Corp. to move more cargo by rail, a step toward alleviating record supply-chain logjams plaguing the U.S.'s biggest maritime hubs on the West Coast. Currently, only 10% of the cargo in the region moves by rail, they said. Loading 100 intermodal rail cars equates to 300 trucks off the road.
The U.S.'s largest ports of Los Angeles and Long Beach have started to make headway in reducing their respective backlogs of idle shipping containers. The plan to charge carriers $100 per day for each container sitting on the docks for at least three days, which was announced on Oct. 25, was put on hold until Nov. 22. Now, the number of containers sitting on the docks has declined by 60% since that initial announcement.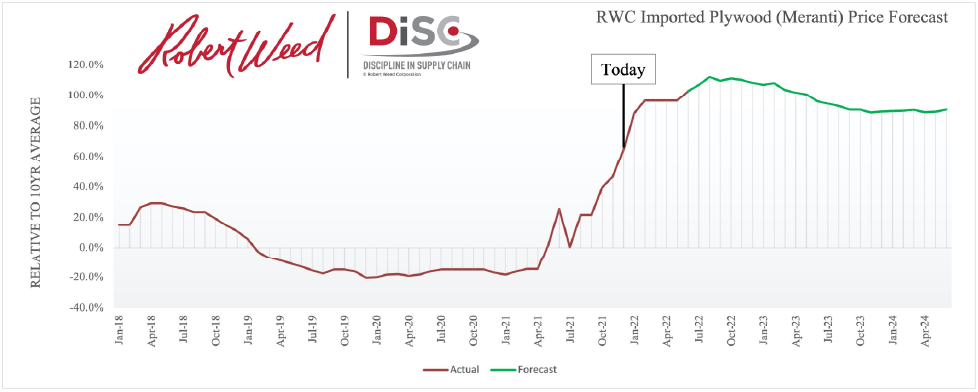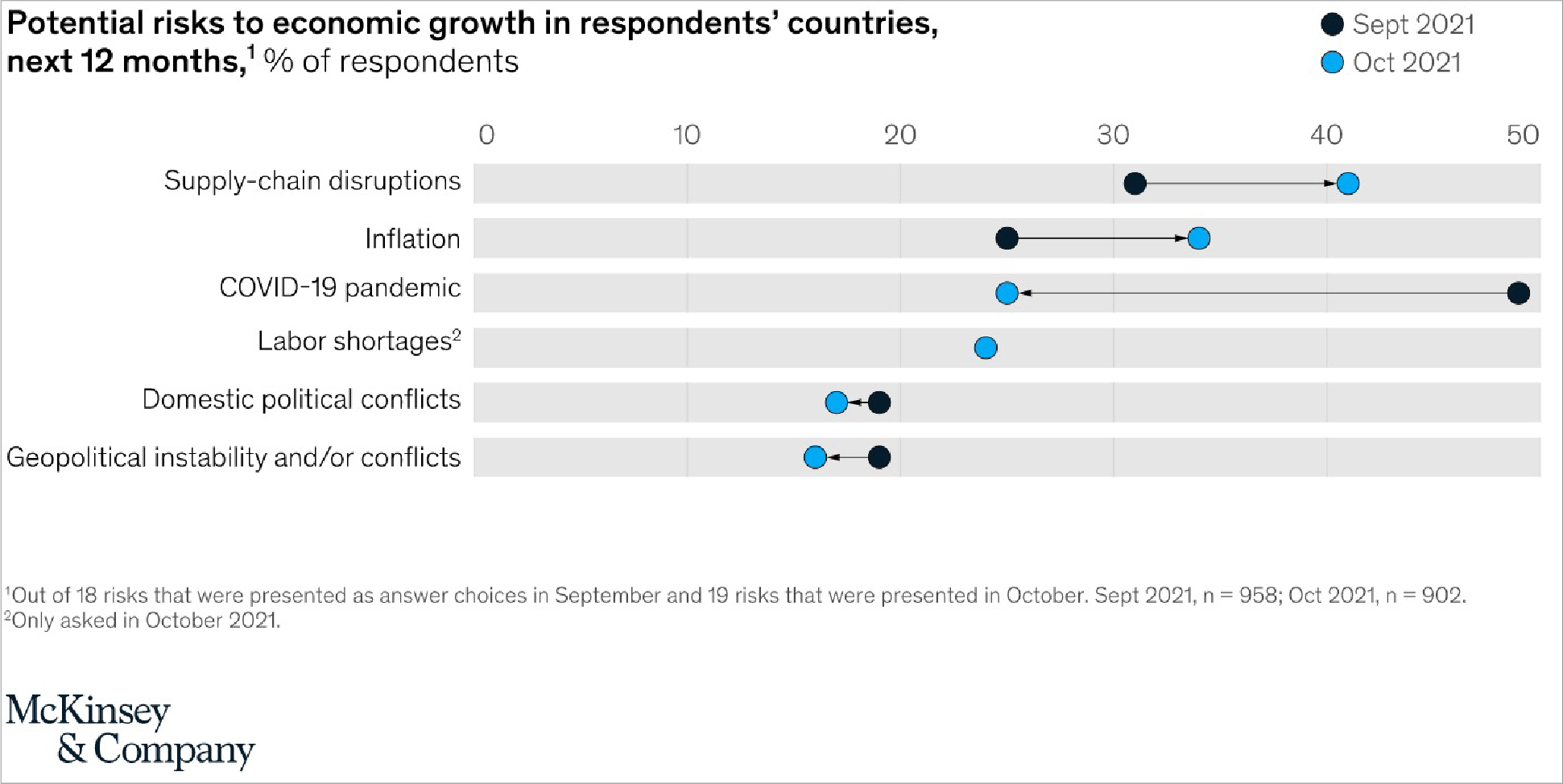 Economic Environment
U.S. job growth is exhibiting disappointing signs. Non-farm payrolls increased by just 210,000 in November, after rising by a striking 546,000 in October after revisions. Comparatively, monthly unemployment dropped by 0.4% to hit a rate of 4.2% in November. However, this is not cause for alarm just yet. In previous months, payroll measures have been revised upwards as more data is aggregated.
The Consumer Price Index rose 6.8% YoY in November, signaling a 39-year high for U.S. inflation. This comes amidst increased spending during the holiday season, and a global supply crisis which has brought production and distribution costs to record highs.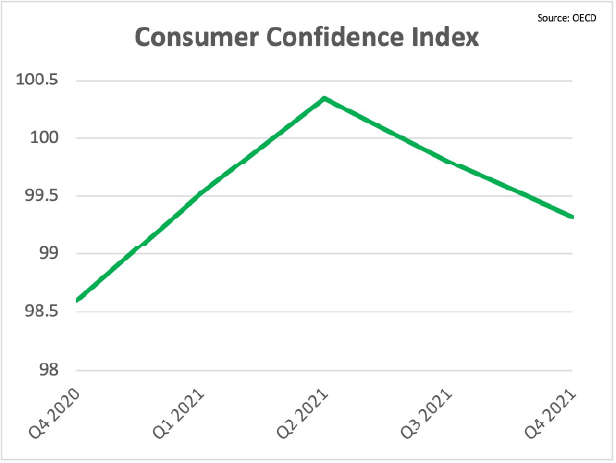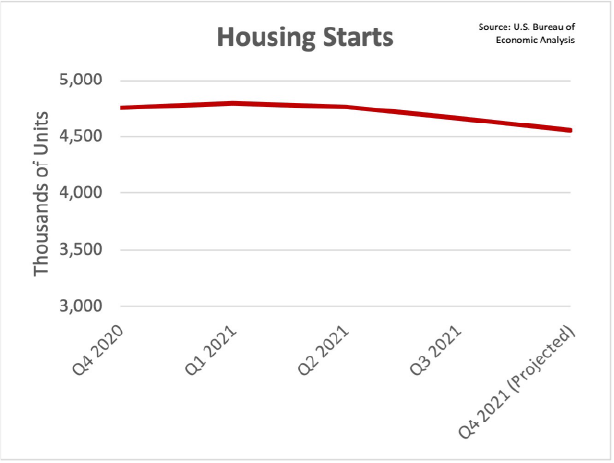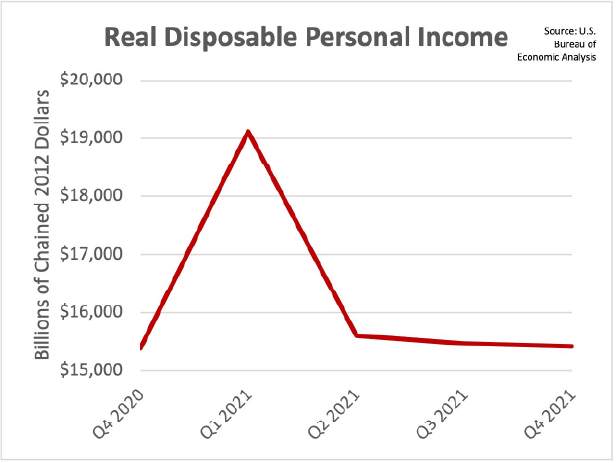 Consumer Behavior
According to Experian's 2021 State of Credit Report, consumer behaviors in 2021 have trended toward taking on greater debt while maintaining responsible repayment situations. Auto loans averaged $20,505 in 2021, up from average values of $19,462 in 2020 and $19,034 in 2019. Delinquency rates for 30-59 days past due debt repayments averaged 2.3% in 2021, down 0.1% from 2020 and down 1.5% from 2019. Overall, the firm's proprietary credit rating system, VantageScores, reflected a median value of 707 in 2021. This is up 10 points from 2020 (med. 697) and up 20 points from 2019 (med. 687).
Air travel is reaching back to pre-pandemic levels, as vaccinated consumers gain the confidence to take trips for the holidays. According to the TSA, seven-day averages for traveler throughput at airports hit 1.96 million in November. This value is up a staggering 122.7% YoY, and just 290,000 travelers shy of 2019's
measure.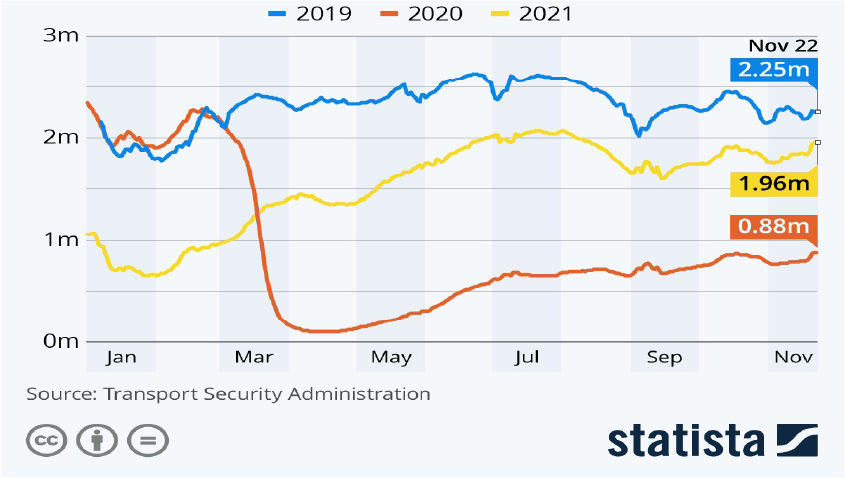 ---

The events of 2020 continue to impact your entire supply chain from raw materials to transportation, exposing the need for greater transparency. However, an opportunity to stabilize your long-term plywood supply is now available from Robert Weed. We can work with your company to control the pricing, volume, and quality you receive for the next 24 months.