Q3 2022 : Wood Supply Chain Market Intelligence Report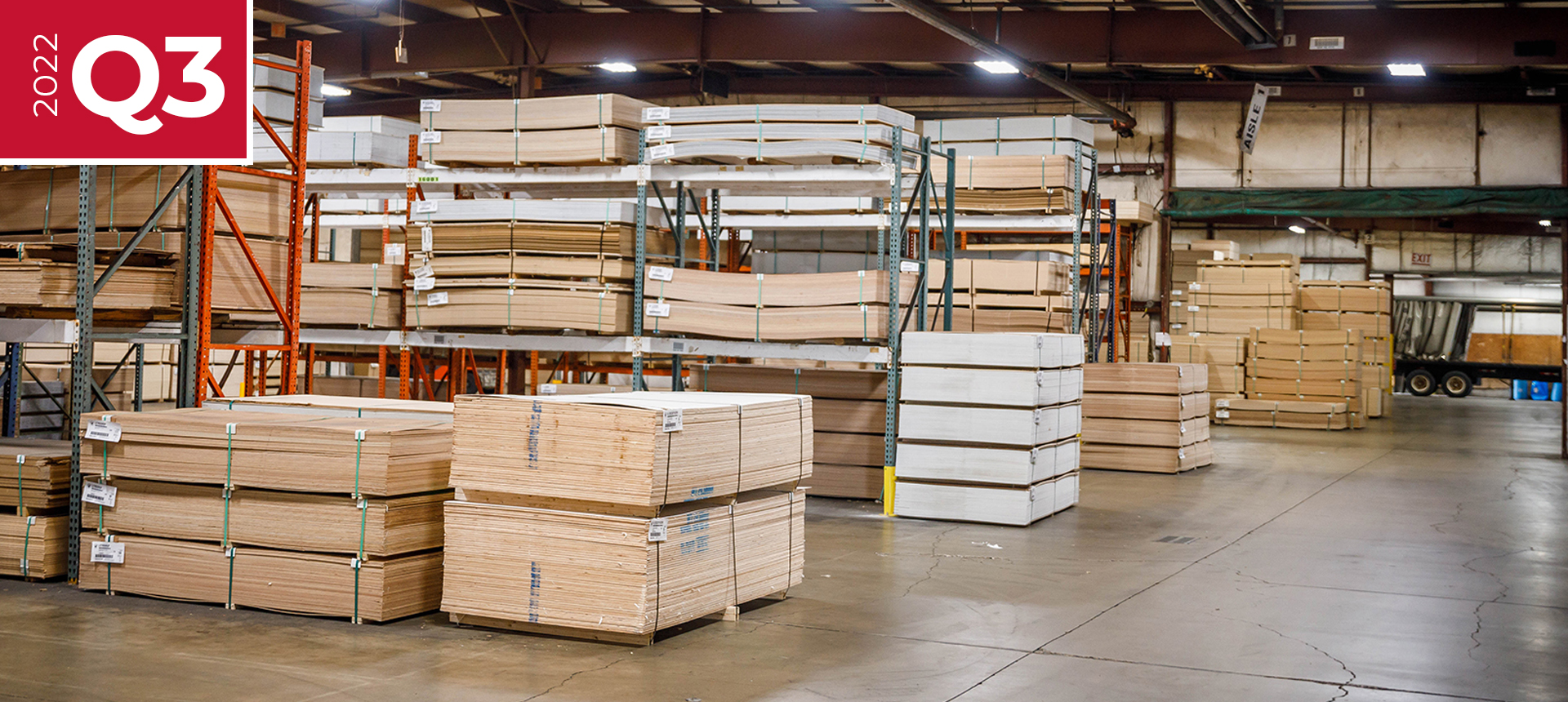 Supply and Shipping
Trucking Market :  August shipments were up 3.6% from the previous year, indicating that the market may be loosening up. Over 56,500 Class 8 units were ordered in September, setting a record for the most units ordered in a month. While these orders don't immediately free up the truck shortage, it is a start to replacing the aging fleets on the road.
Fuel Challenges :  The average price of diesel was $4.89/gallon at the end of September. The third quarter saw prices fall from a high of $5.68/gallon in July, slightly easing some of the cost pressures being exerted on supply chain.
Supply Chain Updates :  According to the National Association of Manufacturers, manufacturing leaders still see supply chain disruptions as their biggest business challenge — though increased costs of raw materials and maintaining a quality workforce are also top concerns. While the survey showed manufacturing leaders still have an optimistic view for their industries, that optimism is starting to erode. Robert Weed Corp has identified this as our #1 risk to fulfill for our partner suppliers and customers. Robert Weed has mitigated this risk by investing in our people, technology, transportation and logistics for greater visibility and cost-saving solutions.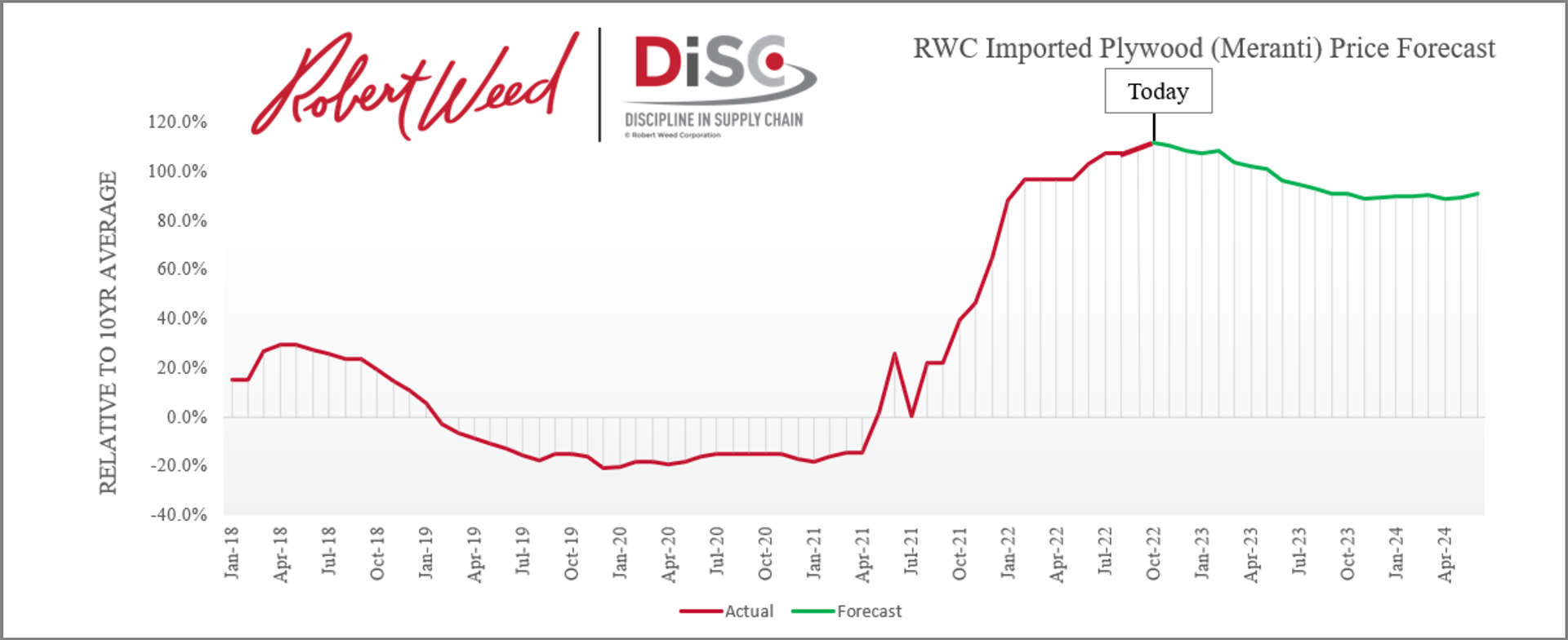 RV Industry
RV Manufacturing : Travel trailers, the largest subset of towable trailers, saw a decline of shipments in August compared to August 2021, down 43.7% — though only down on a YTD basis of 3.7%. Conversely, motorhomes saw an increase in August shipments (16.8%) compared to 2021 and the category is up 6.5% YTD from same time last year.
Looking Ahead : RV shipments for 2022 are projected to total 498,000 units, which is down from the 549,000 predicted at the middle of the year. While this is a 16.9% decline from 2021, this would still make 2022 a top-2 or top-3 year, historically speaking. 2023 is estimated to be near 419,000 units, which is in line with the 10-year average in this industry. Driving both this year's sales as well as next year's predictions are the underlying economic factors of increasing inflation and higher interest rates combining to push consumers to refrain from making larger purchases in the short term.
Economic Environment
Consumer Concerns : In spite of increasing inflation (8.3% in August 2022), fewer Americans state they are delaying larger purchases than they were earlier in the year. Similarly, with gas prices falling slightly at the end of September, there is a feeling that the individual level of savings is not as concerning as it was earlier in the year. Even with some positive feelings about their individual circumstances, more than half of the country believes we are already in a recession. These feelings and beliefs are likely to continue to vacillate into the end of the year, as mid-term elections loom in November and the holiday season ends the year.
Unemployment : This stayed relatively unchanged, currently at 3.5%. For reference, Elkhart County is currently at 2.5% unemployment while Twin Falls, ID is at 2.7%. As overall unemployment has trended down over the year, the manufacturing sector has added 461,000 jobs in 2022. This is especially impactful in the Elkhart region where manufacturing accounts for 52% of nonfarm payroll, and there were 4.2% more jobs in manufacturing in August 2022 compared to August 2021.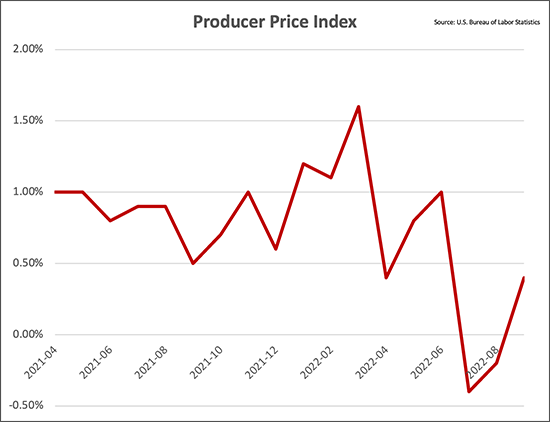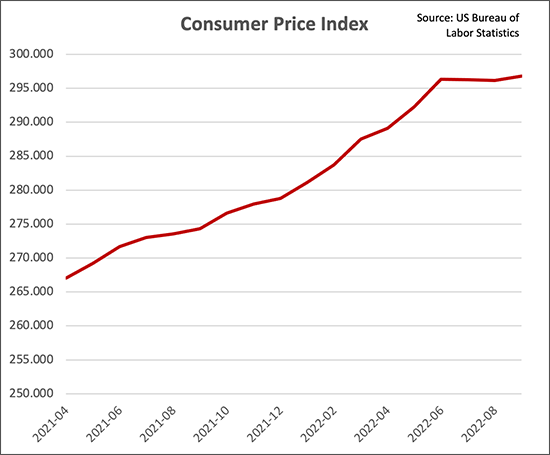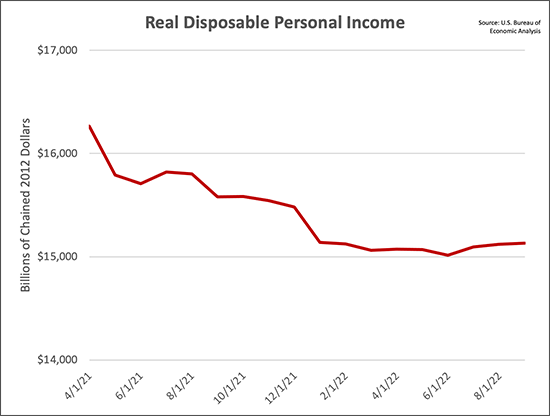 ---

Blogs
Why White Oak Cabinets are the Perfect Choice for Your Kitchen?
Uses and Advantages of Storage Trailers?
Farmhouse Blue Kitchen Cabinets Ideas for the Perfect Rustic Vibe
What are the Uses of Microwave Base Cabinet in Your Kitchen?
Reasons Why You Need a Bourbon Cabinet
10 Above Fridge Cabinet Ideas to Maximize Your Storage
What Makes Dark Red Meranti Wood A Unique One
Pros And Cons of the Most Popular Meranti Woods
Why White Oak Kitchen Cabinets are the Perfect Choice for Your Kitchen
9 Stunning Black Arched Cabinets to Elevate Any Space
9 Stylish Black Arched Display Cabinet Options
A Complete Guide to Maintaining Your Walnut Kitchen Cabinets
The Benefits of Choosing Sage Green Kitchen Cabinets for Your Remodel
10 Must-Have Features for Your Perfect Coffee Bar Cabinet
10 Stunning Black Cabinet Designs for Your Kitchen
The Benefits of Having a Mini Fridge Cabinet in Your Bedroom or Home Office
Maximizing Storage with Lista Cabinets: A Comprehensive Guide
Incorporating Hunter Cabinets into Your Kitchen Designs: Tips and Ideas
How to Style White Cabinets with Gold Hardware?
White Kitchen Cabinets and Oak: A Cohesive Design for Open Concept Living Space
The Versatility of Stained Grey Cabinets: How to Incorporate Them into Your Home
Benefits of Walnut Cabinets for Your Kitchen Remodel
5 Reasons Why Natural Wood Kitchen Cabinets are a Timeless Choice
Why Black Hardware is the Perfect Complement to White Cabinets
Creating a Chic and Modern Home Bar with a White Bar Cabinet
Environmental Benefits of Choosing Walnut Cabinet
10 Practical Uses for a Tractor Supply Trailer on Your Farm or Ranch
Tips for Buying a Utility Trailer: A Comprehensive Guide for Beginners
How to Choose the Perfect Kemper Cabinets for Your Kitchen Design
Benefits of Beautiful Laminate Kitchen Cabinets
5 Applications of Quality Storage Trailers for Your Organization
The Advantages of Custom Manufacturing Trailers
Key Features to Look for in an ATC Toy Hauler for Sale
The Beauty of Faircrest Cabinets: Quality, Style, and Affordability
Brighten Your Kitchen: Styling Tips for Light Blue Cabinets
Elevate Your Kitchen Aesthetics: Black Cabinet Ideas for a Bold Statement
The Ultimate Guide to Organizing Your Coffee Bar Cabinet for Maximum Efficiency
Aesthetic Appeal of Ipe and Philippine Mahogany – Which One Suits Your Style?
Choosing the Right Cargo Gr, or Cargo Grade Wood, for Shipping
Spotlight on P&T Trailers: Features, Benefits, and More
Safety Measures and Maintenance Tips for Your 25ft Trailer
+