Q4 2022 : Wood Supply Chain Market Intelligence Report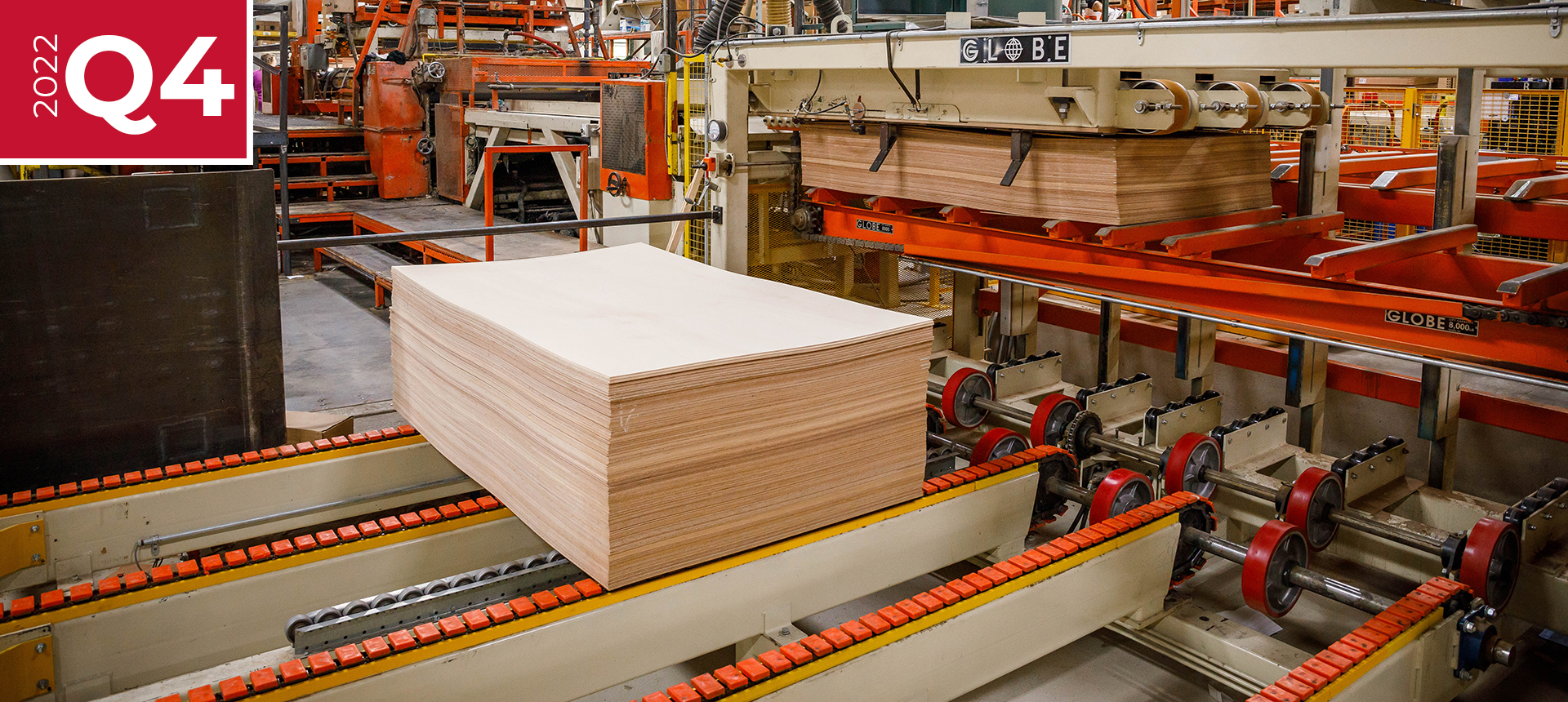 Supply and Shipping
Transportation Updates :  Ports across the nation are expected to handle less freight this year, with imports across major US ports to be at their lowest point in over two years, according to the Global Port Tracker. Additionally, Less Than Truckload (LTL) volumes are expected to be slower as the year closes out. Slowdowns in both areas are thought to be in tandem with public sentiment on concerns of a looming recession. Diesel fuel marked its lowest weekly price since February 2022 after rising in price in October and November. The price per gallon has fallen to $4.58 by the end of December. This eases some of the cost burdens on the shippers.
Manufacturing Updates :  With an employee median age of 44, the manufacturing industry continues to struggle with attracting employees earlier in their careers. To solve these challenges with the Gen Z population, companies are adjusting their opportunities for these workers. Gen Z workers desire more flexibility and a clear career path, as they desire a career, not just a job.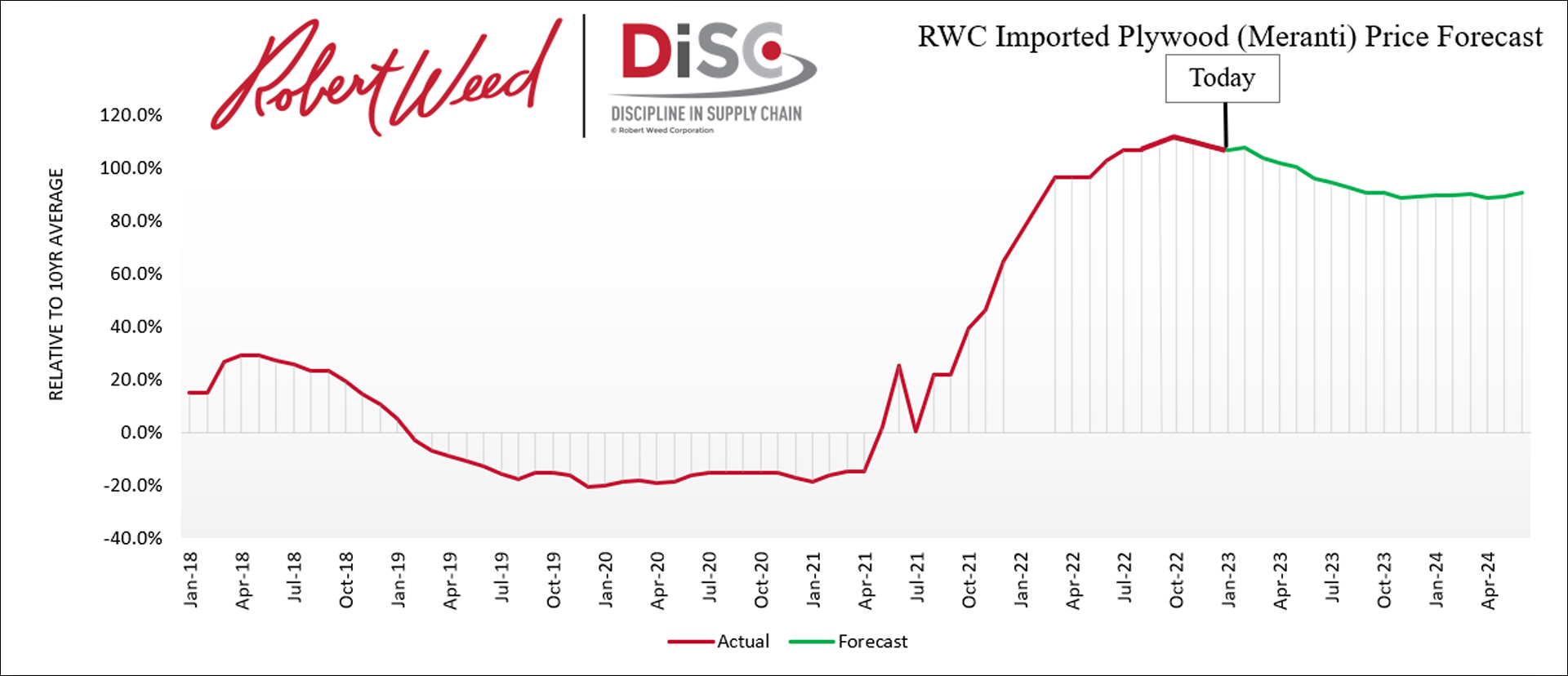 RV Industry
RVIA is projecting final 2022 sales to be 500,000 units. While this is lower than projections made earlier in the year, it still ranks as the third best year on record. The forecast for 2023 isn't as promising; the current projections point to 391,400 units being sold. That would mark the first year under 400,000 units sold since 2015.
The wholesale values of both motorhomes and towables continue to recede from from previous highs. In December 2022, motorhome and towable wholesale values were down 13% from December 2021. This is likely welcome news to would-be buyers as interest rates remain elevated.
Economic Environment
Consumer Concerns :  In December, the Federal Reserve raised short-term interest rates to the highest level since 2007. In a statement that suggested more rates were to come, the committee stated they would continue to take action to return inflation to 2% over time. Consumer sentiment is likely driving this, as a MassMutual survey showed that 47% of Americans were planning to spend less this holiday season. That same survey showed that 84% of Americans were concerned about the impact a recession would have on their finances.
Unemployment :  Unemployment is at 3.5% for December, keeping in the 3.5% – 3.7% range for much of 2022. More jobs were added in December than expected, implying that the US is not in a recession at this time.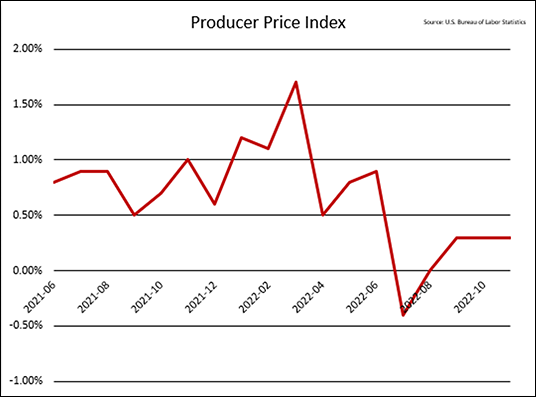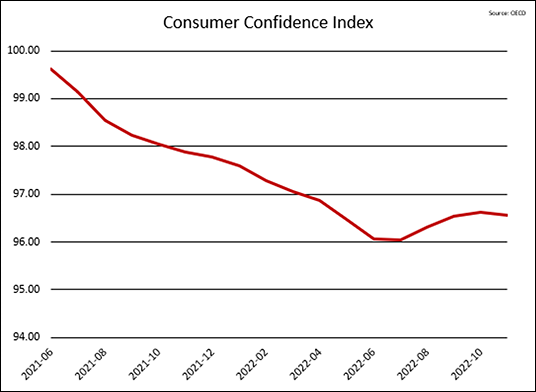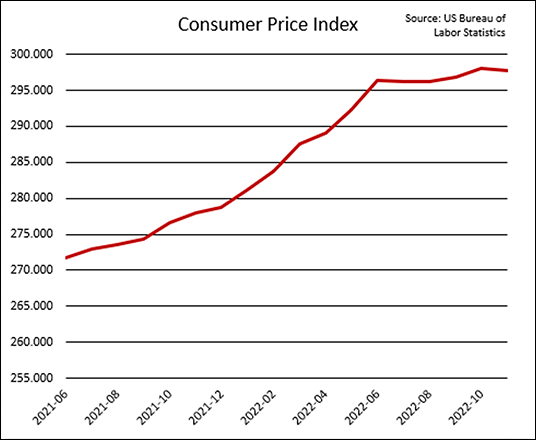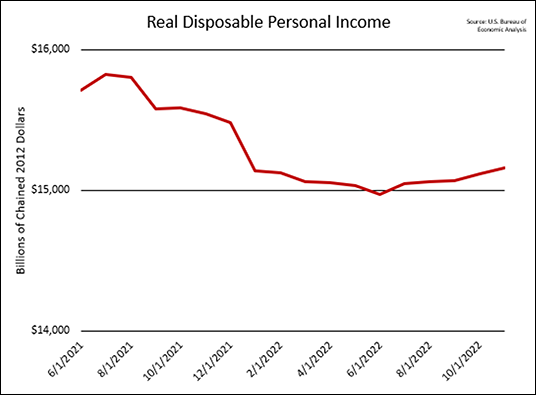 ---