Robert Weed featured in Season 2, "We Supply America" series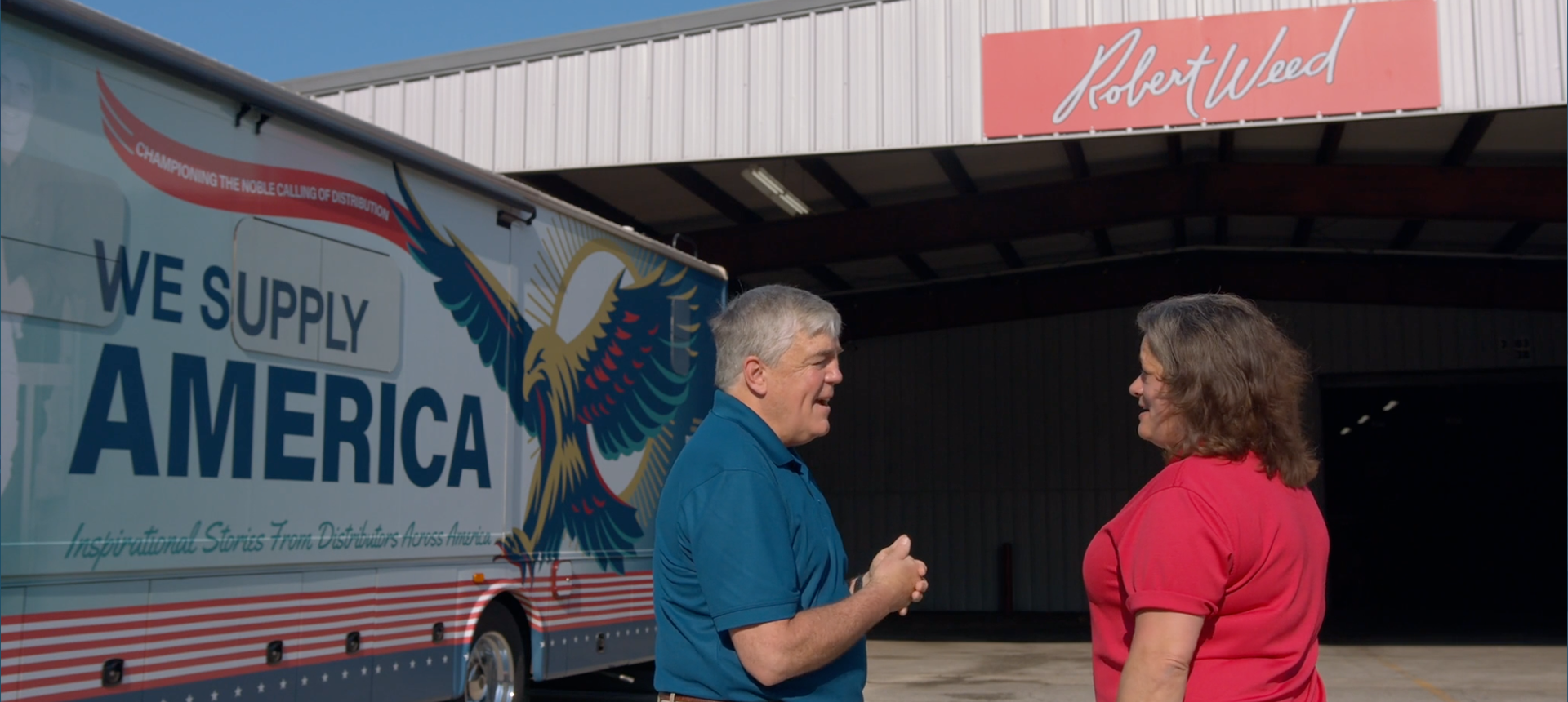 Robert Weed Corp strives to evolve and shift along with the market. Not only have we evolved into our efforts focused on innovation, growth, supply chain discipline, and employee and community support with our Roadmap to the Future, but as part of the country's broader distribution industry, we're seeing many changes that came out of 2020's pandemic.
Delighting our customers while also being a great place to work for our employees has been a goal for Robert Weed and when we were asked to participate in season 2 of We Supply America's series highlighting manufacturing in America, so when We Supply America reached out to offer us the opportunity to partner with them, we were excited to participate.
We're proud to be a part of We Supply America's Season 2. We Supply America travels the country visiting manufacturing and distribution organizations to highlight the importance of these services in our domestic and global economies, as well as how these companies are championing their employees.
See the video to learn more about Robert Weed's journey.
---