Q2 2022 : Wood Supply Chain Market Intelligence Report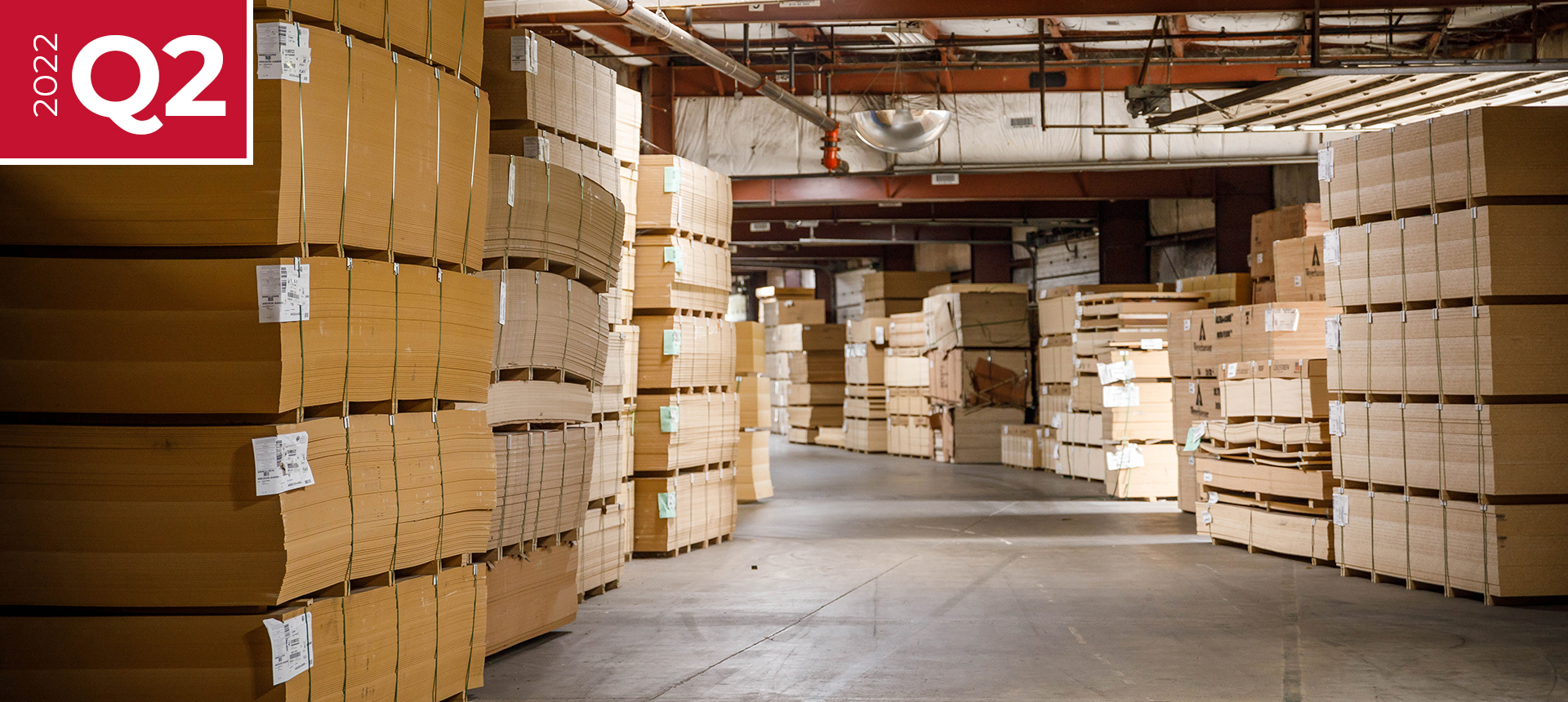 Supply and Shipping
Port Updates :  Current estimates show that there will continue to be single digit growth in import volumes through 2022. This points to the fact that port congestion will continue to be an issue. Adding to the port congestion is the fact that inland warehouses are reaching capacity, further exacerbated by the higher carrier capacities, both in truckload and rail modes.
Truckload Challenges :  In addition to the challenges provided by the continued microchip shortage for new truck production and the rising fuel costs, carriers continue to struggle to replace the aging drivers. Currently only 20% of the workforce is under the age of 45. This will continue to be a pressure as older drivers have their eyes on retirement.
Fuel Challenges :  The average price of diesel was $5.78/gallon at the end of June. While it looks to have stabilized during the month of June, the $0.60/gallon increase during Q2 has put pressure on shippers, as carriers pass this cost along to shippers.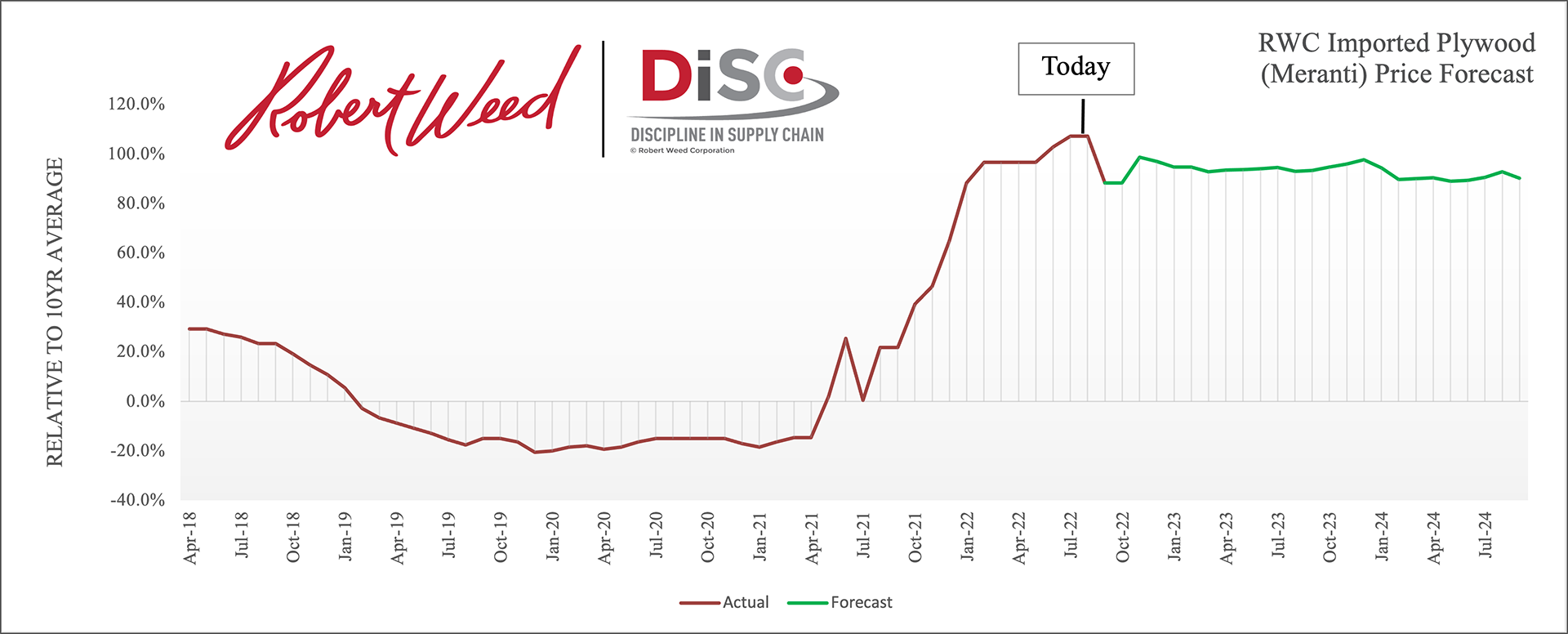 Industry and Customers
RV Manufacturing : Travel Trailers and 5th Wheel Trailers lead the charge in shipments YTD; they are up from 2021 YTD 13.7% and 7.1%, respectively. Add in the rest of the Towable RVs and growth in shipments is up 12.4%. The only product type that has shown negative growth YTD 2022 vs 2021 is Mini (Type C) Motorhome, with a 11.9% decrease in shipments.
Looking Ahead : RV shipments for 2022 are projected to total 549,900 units, which puts 2022 down by 8.4% from 2021 but still the second-best year on comparable record. Despite the lower yearly projection, May 2022 ended up with the highest shipments in the month of May on record, with 50,529 units being shipped.
Economic Environment
Consumer Concerns : Consumers have a growing concern over rising prices and inflation (up to 8.6% in May). This concern is driving them to hold off on large purchases, compared to their spending views in 2021. Even as consumers hold off on large purchases, the amount of money they allocate to leisure and food is declining since last fall, since consumers have to balance their resources between needs and wants. This then flows into how much each consumer can save, currently a declining amount.6 Lower oil prices (which had peaked in July) combined with lower agriculture prices for wheat, corn, and fertilizer plus decreasing used vehicle prices are all trending in a positive direction for consumers.
Unemployment : This continues its slow trend downward, currently at 3.6%, which is what the unemployment level was pre-pandemic. For reference, Elkhart County is currently at 1.8% unemployment rate while Twin Falls, ID is down to a 2.3% rate.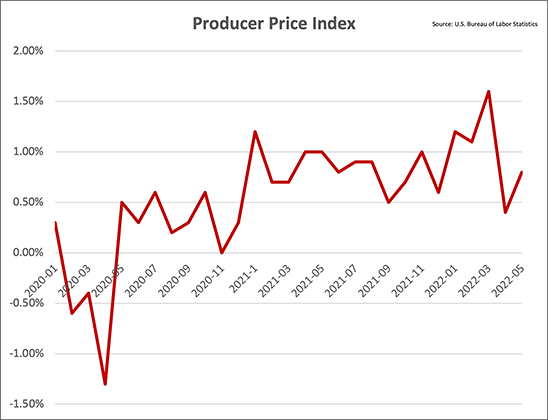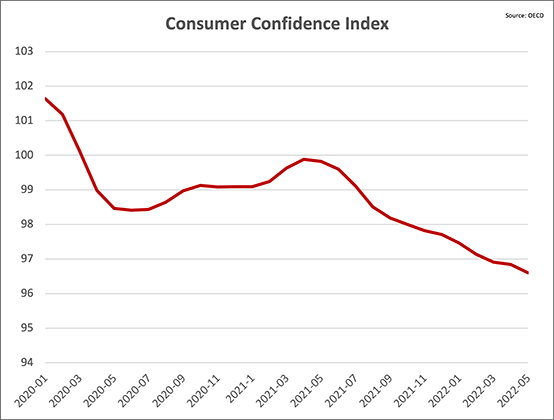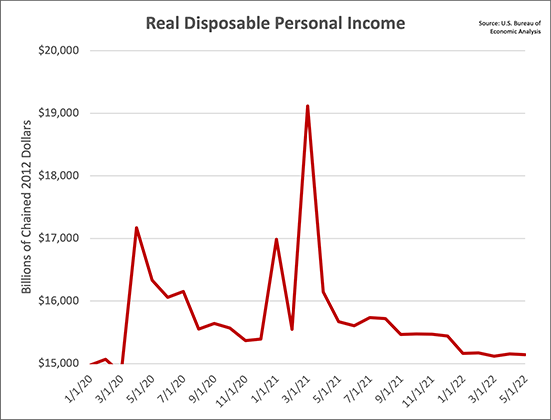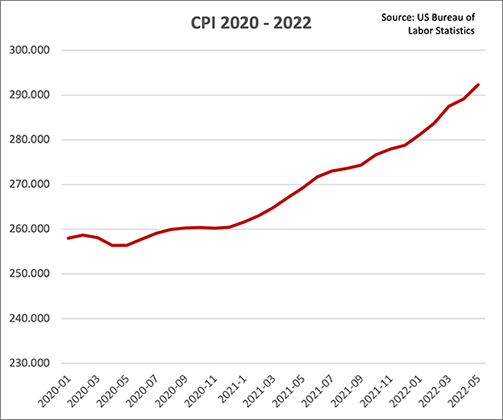 ---