Q1 2022 : Wood Supply Chain Market Intelligence Report
Supply and Shipping
Domestic Shipping :  Warehouse inventory levels at US ports remain high and near capacity, impacting the ability to receive both current and future shipments. Rail freight also continues to experience issues, where lead times at both KCS Dallas and West Coast terminals are exceeding 30 days. In both cases, low supply of both equipment and labor are the main causes. West Coast ports will commence contract negotiations with labor unions in May, which has the potential to further disrupt shipping operations.
COVID Gridlock :  Ongoing COVID-related lockdowns across China are contributing to congestion that is gridlocking about 10% of the global container-ship fleet. Most recently, the financial capital of Shanghai extended its lockdown from April 4th after a record 9,006 Covid cases were reported. This number is out of 13,137 new domestic infections nationwide.
Canadian Imports :  The US is setting duties on Canadian softwood lumber that would effectively lower the punitive tariffs on most producers. Average preliminary anti-dumping and countervailing duties of nearly 12% will be levied on Canadian softwood lumber producers. The final decision on rates won't be known until August, and Canadian producers will be paying average rates of 18% until then, according to British Columbia's Lumber Trade Council.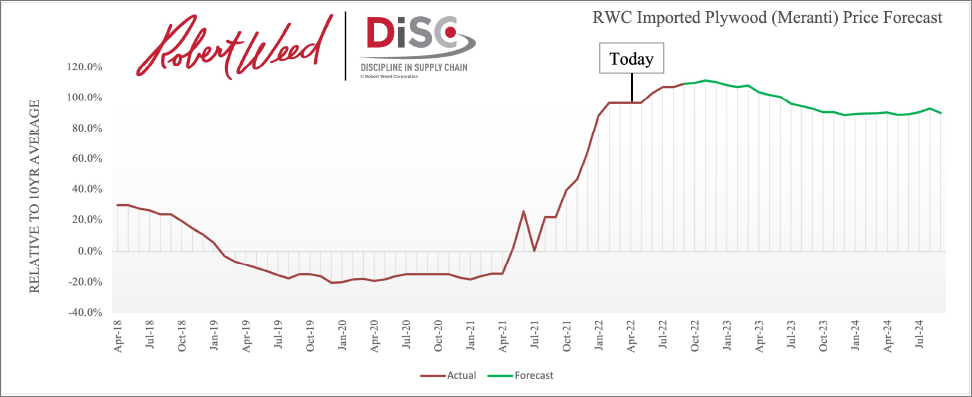 Industry and Customers
RV Manufacturing :  RV shipments are hot out of the gate in 2022. In February, total shipments were up 11.3% YoY. For the year-to-date, that number jumps to 13.6% compared to 2021 production. Breaking down by product, Truck Campers (+34.2%) and Type B Van Campers (+47.9%) experienced the greatest production growth YoY. Just one product type has seen production lower between years, the Type C Mini Camper (-2.2%).
New Emissions Standards :  The EPA has enacted tougher new vehicle emission requirements to curb greenhouse gas emissions and pave the way for a more pronounced transition to electric vehicles. The final rule on emissions standards for light-duty vehicles, impacting model years 2023 through 2026, went into effect at the end of February. The final target for MY2026 seeks a fleetwide total (for both cars and trucks) of an equivalent 40 miles per gallon. While these revisions only concern passenger cars and light trucks, they are a likely precursor to greater regulations on other vehicles such as semi-trucks and RVs.
Looking ahead :  RV shipments for 2022 are projected to total 591,100 units, off slightly (-1.5%) from 2021 but still the second-best year on comparable record. This bodes well for RV makers and retailers, which have struggled to keep pace with strong demand throughout the COVID-19 pandemic period.
Economic Environment
Annual Economic Outlook :  The economic forecast for 2022 promises a largely favorable operating environment for businesses of all sizes as the nation benefits from steady growth in goods and services. Tail winds include a decline in unemployment numbers, rising wages, a booming housing sector, fat corporate profits, aggressive capital investment and generally easy capital sourcing
Real GDP (gross domestic product) ended 2021 with 5.5% growth YoY and is expected to grow at 4.3% YoY in 2022.
Corporate profits are also expected to increase by some 4% in 2022. While that figure might seem unremarkable in isolation, it represents a hefty advance over the difficult comparisons of 2021, when profits spiked 35%.
Unemployment ended 2021 at 3.9%, a significant drop from 6.7% in December 2020. A continued decline in unemployment has been observed, with a March figure of 3.6%, and is expected to drop further toward pre-pandemic conditions by the end of 2022.
Capital investments are expected to increase 8.2% for both 2021 and 2022, another welcome rebound from the 5.4% decline of 2020.
Trade Deficit Continues :  The US merchandise-trade deficit remains high for the first quarter of 2022. After unexpectedly widening in January to an all-time high of $107.6 billion, the gap decreased slightly in February to
$89.2 billion. These numbers reflect a record value of imports and a drop in shipments overseas. Further, sentiment has tempered as manufacturers expect decreased profits in 2022.
Inflated by Fuel :  Higher fuel prices are feeding inflation. For trucking fleets – which move 70% of the US's freight tonnage – the sudden jump in prices is set to hurt smaller operators who must cover the extra fuel cost on the spot and wait for surcharges to be reimbursed. The national average price for diesel fuel currently sits at $5.083/gallon, which is just below the $6/gallon threshold that would induce significant pressure on businesses.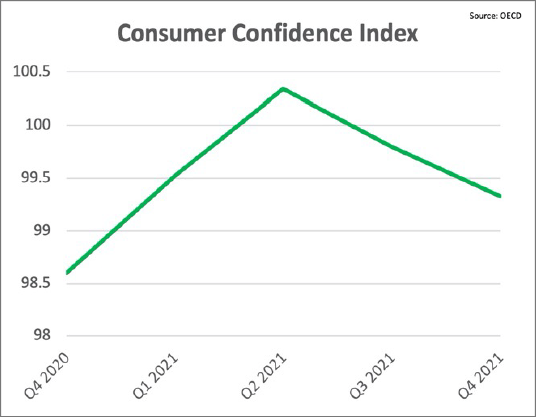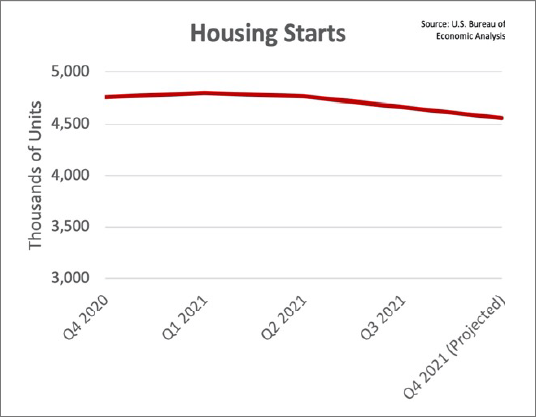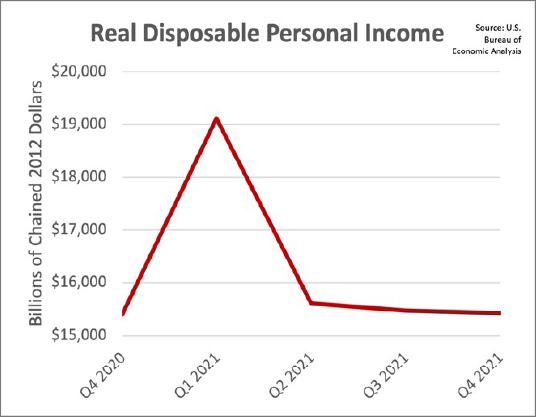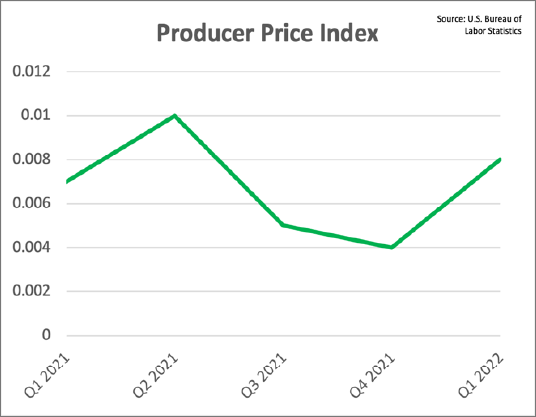 ---

The events of recent years have impacted your entire supply chain from raw materials to transportation, exposing the need for greater transparency. However, an opportunity to stabilize your long-term plywood supply is now available from Robert Weed. We can work with your company to control the pricing, volume, and quality you receive for the next 24 months.