Q3 2021 : Wood Supply Chain Market Intelligence Report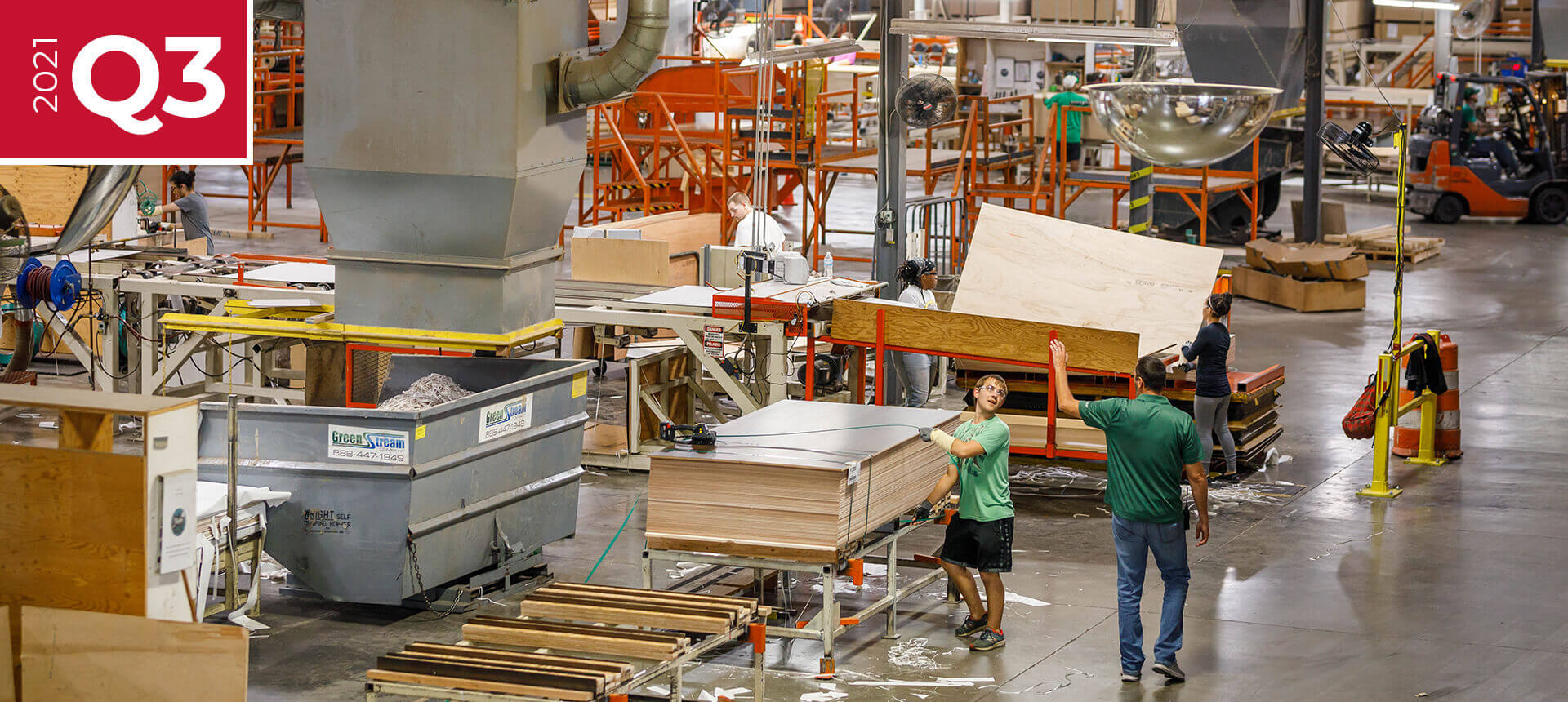 Components
There are signs of a recovery in lumber pricing. Futures for orders through January 2022 are up almost 40%. As mills adjust to the changing situation, expect to see stop-go activity in the short-term before a gradual rise to settle at elevated production numbers.
Dwindling resin supplies have driven up prices 30% to 50% this year alone, with reground resin prices up between 30% and 40%. One of the biggest drivers of spiking resin prices this year has been the winter storm that shut down Texas in February. More than 60% of downchannel manufacturers are currently reporting resin shortages.
The U.S. and Vietnam reached an agreement over illegally harvested and traded timber that will see the Asian nation avoid tariffs in the process. This accord comes a year after the USTR opened a so-called section 301 investigation on Vietnam's wood industry to scan for malpractice. For reference, the U.S. is the biggest market for Vietnamese wood products, representing an estimated $6.5 billion in 2020.
Demand for plywood is expected to remain elevated, especially for imports to the U.S., China, and Japan. The pace of sales in particleboard, Medium Density Fiberboard, and melamine remain steady and active. Motivated by higher raw material and energy costs, producers are maintaining upward pressure on quotes.
Aside from the ongoing COVID-19 pandemic, which continues to impact mill productivity, the approaching holiday season has also prompted many manufacturing lines to prioritize consumer durables. Additionally, global shipping activity remains tangled. The issue of low container availability is being exacerbated by congestion at ports, where ships face extended delays in unloading times. As a result, prices will continue to rise.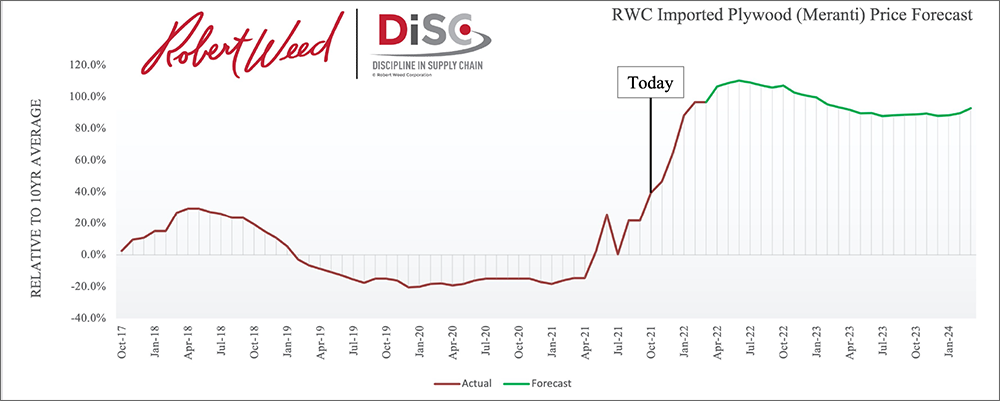 Economic Environment
Unemployment claims are ending the quarter higher than anticipated. For the week ending September 25, 32,000 more initial unemployment claims were filed than had been expected. Continuing unemployment claims ended the week of September 18 on par with expectations.
The prevalent homebuying craze in the U.S. is beginning to settle down from its apparent peak in Q1 of 2021. According to the National Association of Realtors, sales of existing homes for September 2021 are down 1 million units YTD. Contrasting with this is the steady rise of home prices, which finished September at a median value of $356,700. It appears that high demand for homes coupled with restricted supply of new builds is starting to price out buyers.
Between dining out and taking trips, Americans are now spending an average of $765 more a month compared with last year when much of the country was shut down due to the coronavirus pandemic, according to the MassMutual Consumer Spending & Saving Index.
A gauge of builder sentiment ticked higher for the first time in five months to 76 from an August reading of 75, according to the National Association of Home Builders/Wells.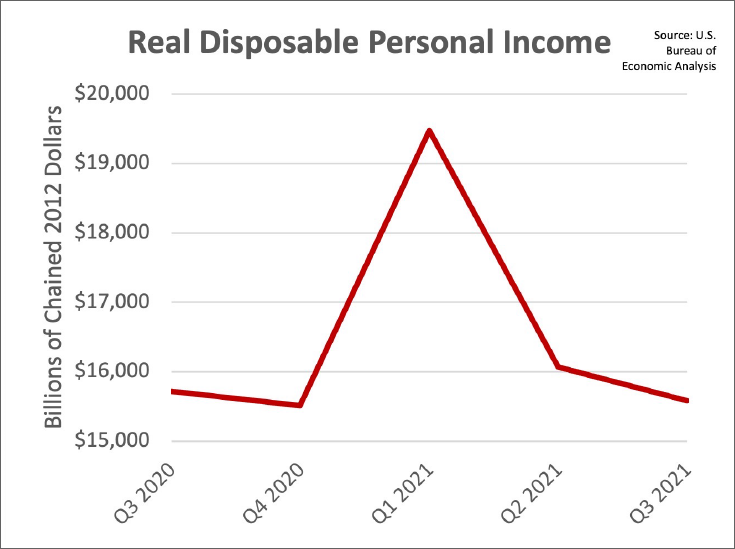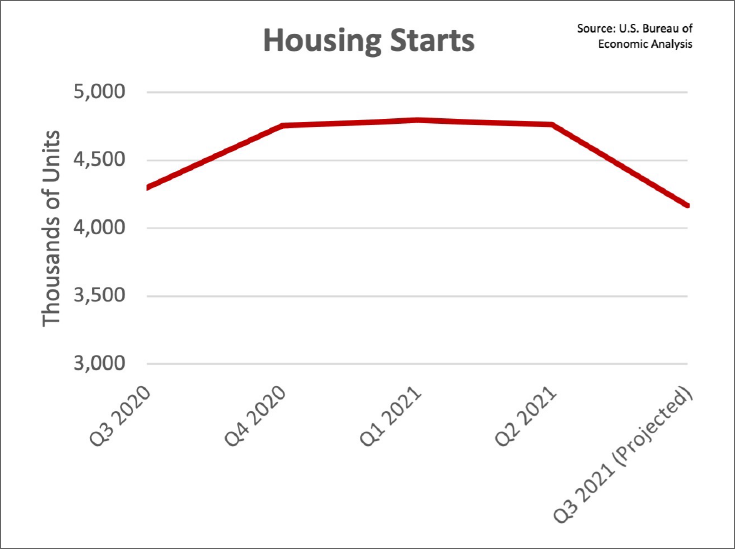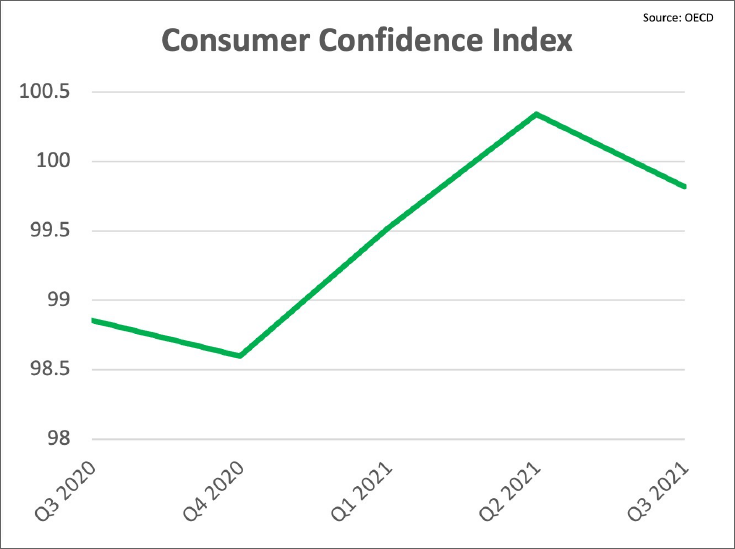 Supply Chain
Current demand for shipping containers continue to affect supply chains. A total of 286 containers were ordered in the first half of 2021, up an incredible 790% from 2020.
Furthermore, the secondhand container ship market is displaying a significant increase in activity. The number of sales for used Panamax containers is up 780% for 2021 YTD compared to 2020. Panamax container ships were earning $45,000/day in June 2021, up from $19,000/day in January.
Heading through the end of 2021, container vessels' speeds are continuing to increase as they have been for the last eight months. The average laden speed across all container ships was 14.70 knots in June, showing a 5.2% YoY growth. Customers should be aware that with faster speeds comes a greater risk of product damage and overboard containers.
RV Distribution and Industry News
As the manufacturing industry copes with several supply chain risks, production has maintained its steady momentum. RV shipments in July 2021 totaled 44,537 units, an increase of 3.5% YoY. (RVIA) In August 2021, shipments increased 33.8% YoY to end the month with 52,819 units. This set a new monthly record for August and is the second most units to be shipped in any single month, behind only March 2021.
According to CampgroundViews.com, 39% of campgrounds and RV parks nationwide reported a 20-49% increase in advanced bookings for late summer and early fall. An additional 23% of locations are reporting an increase of more than 50%.
The Baird RV Dealer Sentiment survey results show a "favorable" outlook for the next 3 to 5 years. However, the long-term supply chain impacts from January 2021 have left dealers feeling less optimistic.
Secondary-market RV sales continue to rise in value but are beginning to slow down. The average resale price for motorized units was $75,489 in August (up 3.1% from July), with towables in at $24,140 (up 2.1% from July). One year ago, the average motor home sold for $48,462 and the average towable unit brought $17,010. Auction volume was mixed: motorhomes rose 10.8% while towables dropped 9.5%.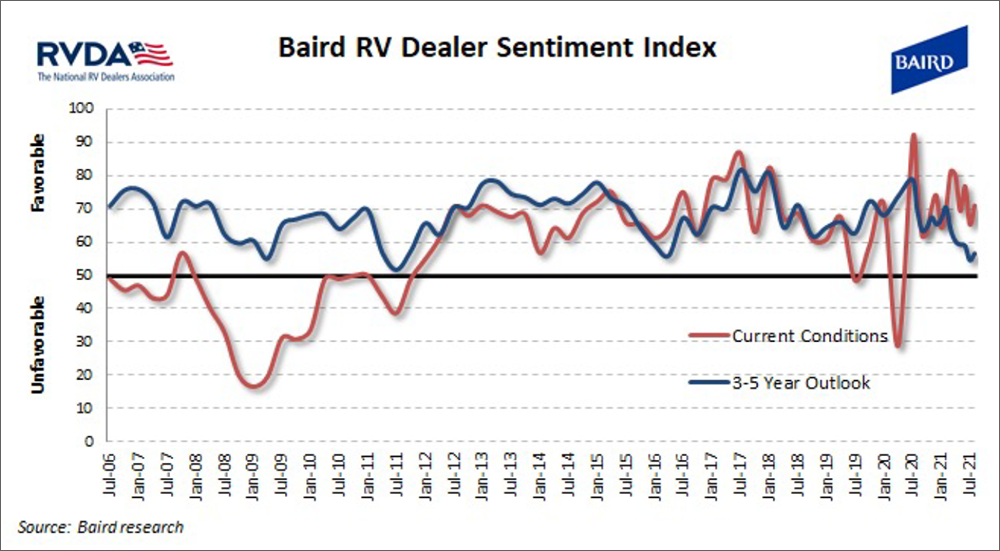 ---

The events of 2020 continue to impact your entire supply chain from raw materials to transportation, exposing the need for greater transparency. However, an opportunity to stabilize your long-term plywood supply is now available from Robert Weed. We can work with your company to control the pricing, volume, and quality you receive for the next 24 months.