Living Our Vision, Mission and Values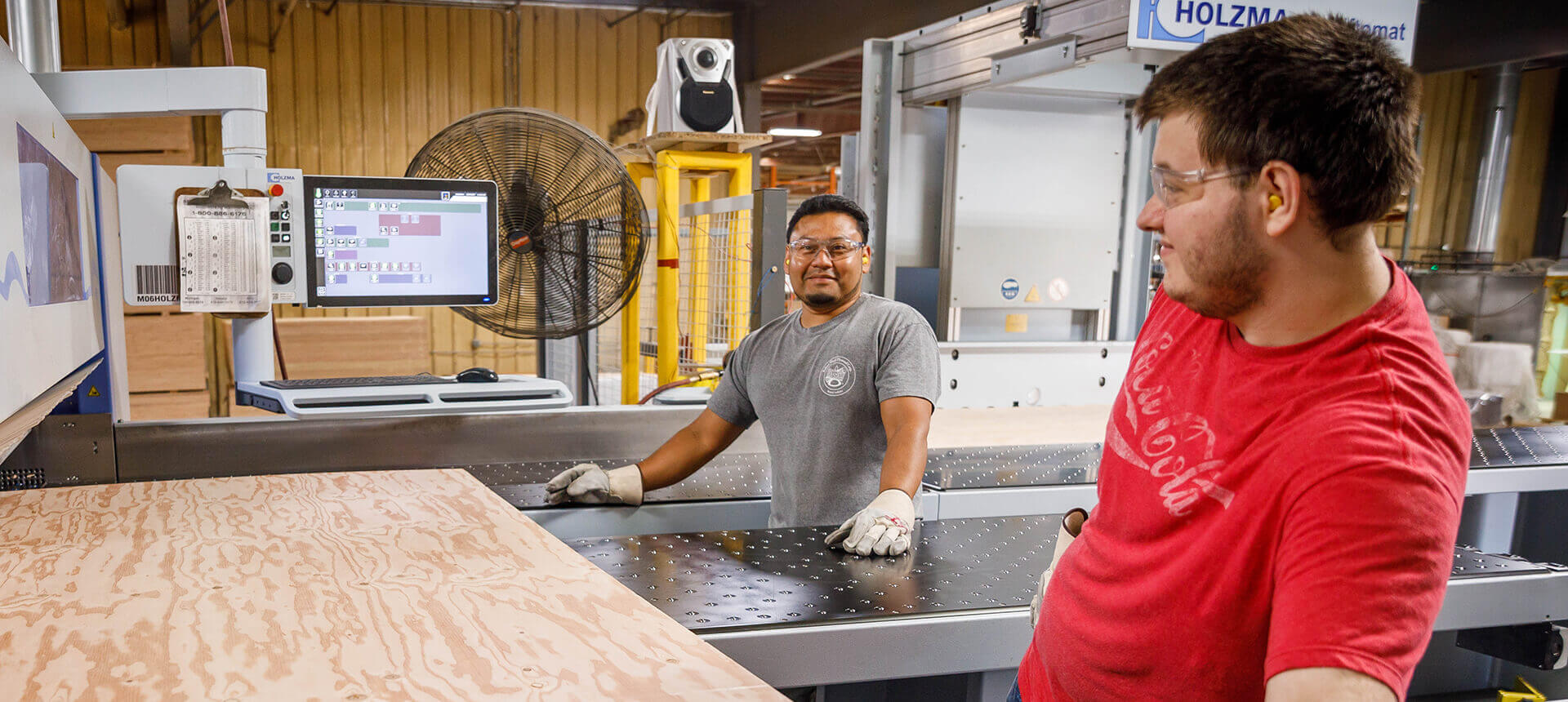 In 1966, Robert Weed Corp started its journey with the vision to "become a great company focused on improvement, success in our core business and diversification beyond our core, all accomplished through a spirit of caring and shared destiny with our stakeholders".
This vision and our values of teamwork, trust, execution, integrity, respect, excellence, honesty, predictability, and innovation have always helped us stay One Step Ahead. We're proud that this still rings true for us today.
To ensure we're always one step ahead, we must evaluate changes in the marketplace and customer needs. This led us to launch Transformation 2.0 in 2020, which included the Discipline in Supply Chain (DiSC) initiative to improve planning and forecasting, delivery, and cost efficiencies. We also began to invest in our culture and our people. We aim to be a premier place to work so that we attract the best talent on behalf of our customers. Our transformation also gave rise to restructuring and expanding our Leadership Team, bringing in experts in functional areas outside the RV industry and Northern Indiana.
The Leadership Team is carrying this journey into the future with a strategic refresh and modernizing our vision, mission, and values so that these reflect who we are as an organization and where we are headed in our journey.
Vision Statement
To lead in everything we do – as an employer, an industry innovator, and as a preferred partner.


Mission Statement
We win together by delighting our customers.


Values
Teamwork, Integrity, Excellence
Being a preferred partner is important in our customer relationships and with suppliers, vendors, and community involvement. We aim to lead in innovation and new ideas. And to support our partnerships, we aspire to be an employer of choice in Elkhart County.
Confident that our vision, mission, and values are true to our history and highlight our continued path forward, we're excited to stay One Step Ahead.
---