Q2 2021 : Wood Supply Chain Market Intelligence Report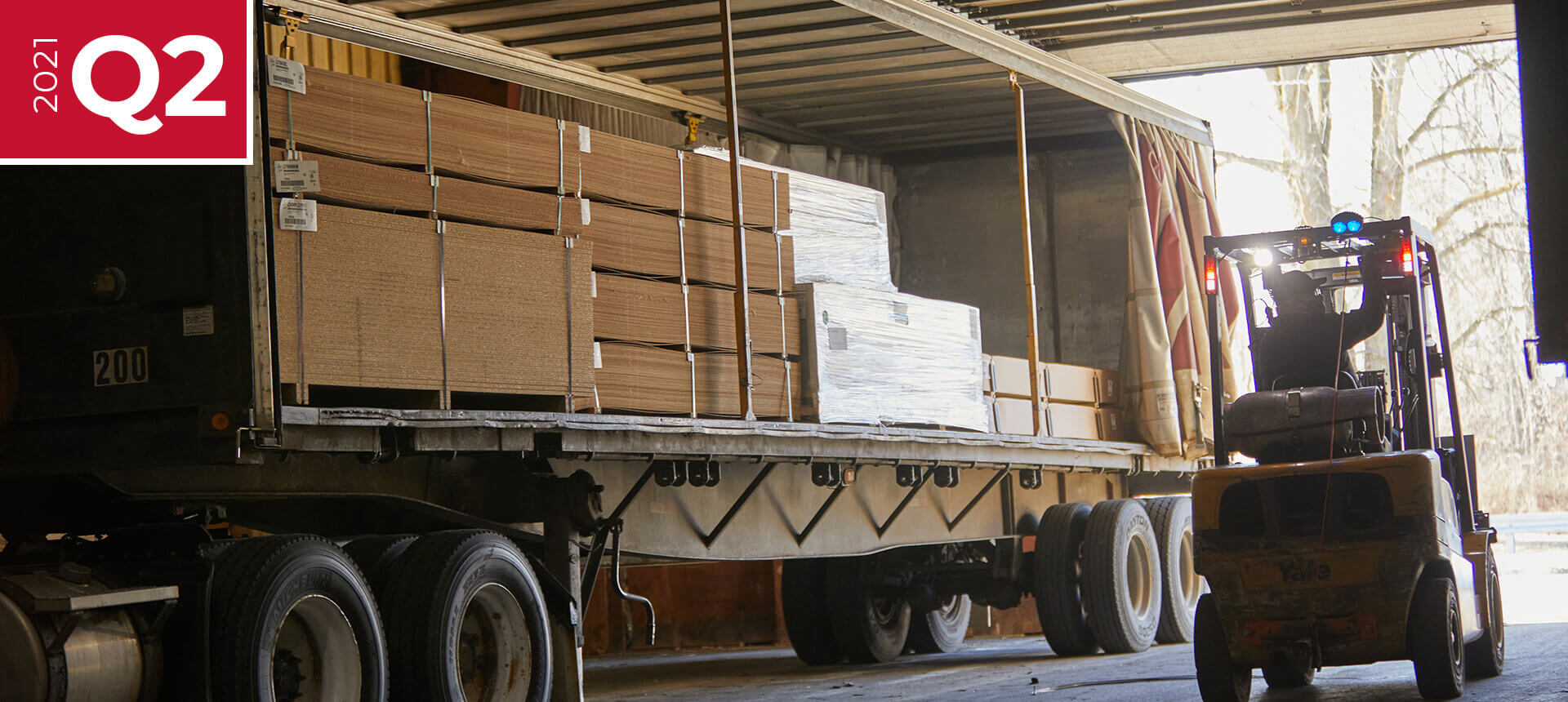 Wood and Components Supply
Asia's demand for lumber is reaching beyond domestic production, introducing Uruguay as a key supplier. For example, Agroempresa Forestal has exported about 160,000 cubic meters of pine and eucalyptus logs YTD. Wood prices are currently up 40% YoY in China, where construction and manufacturing activity are continuing their historical pace. Other major consumers of Uruguayan wood are India and Southeast Asian nations such as Vietnam.
Issues affecting global supply chains have also hit composites fabricators. In a survey by Composites World, 69% of manufacturers reported experiencing or hearing of supply shortages over the past few months.
Beyond external pressures, 50% of manufacturers reported workforce or labor shortages and 21% reported wage rate escalation.
More than 64% of companies reported that they have been communicating with customers about potential delays; 41% reported seeking the same supplies from other suppliers; and 38%reported using alternative materials.
Of respondents to the survey, 27% said they expect the supply chain situation to return to normal more than 16 weeks from now, and 41% said they did not know.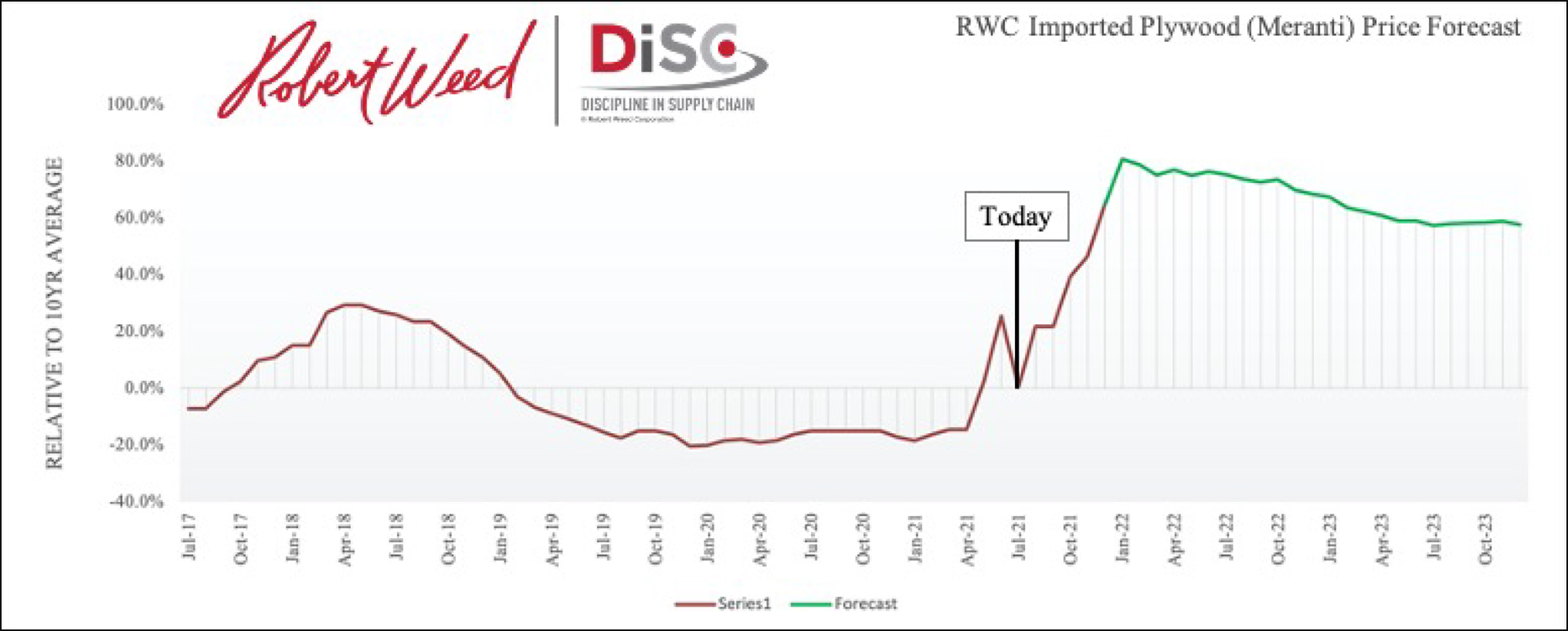 Economic Environment
While the number of available jobs is increasing from 2020 lows, the number of workers are not. "In March there were a record 8.1 million vacant jobs in the U.S., showing an increase of 600,000 openings from February," reports The Hill. Vacancies rose again to hit 9.286 million in April. "However, the number of available workers per job, 1.4 workers per job, has become half of what the national average has been for the past 20 years, and the ratio continues to fall," according to The Hill.
Hourly wages for restaurant and retail jobs have seen increases since 2020 and are catching up to average hourly rates for industrial work. The $23.41 that hourly factory workers made on average in April is 27% more than average pay for retail workers, down from a 40% premium for factory workers 10 years ago. "Factory work pays 56% more than restaurant and fast-food jobs, the data shows, down from 83% a decade ago," according to The Wall Street Journal.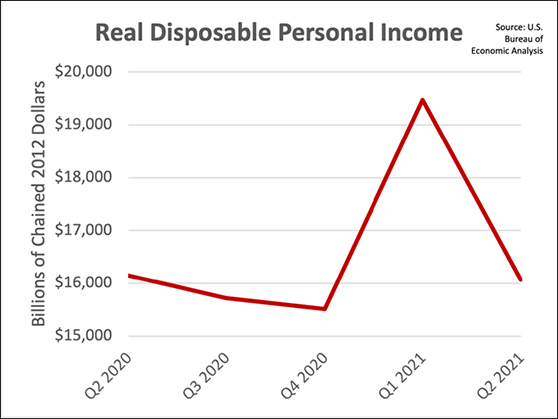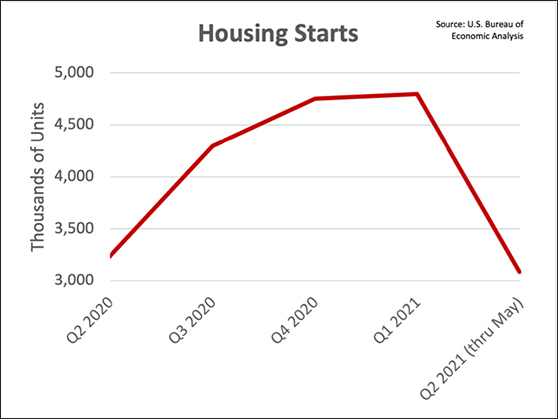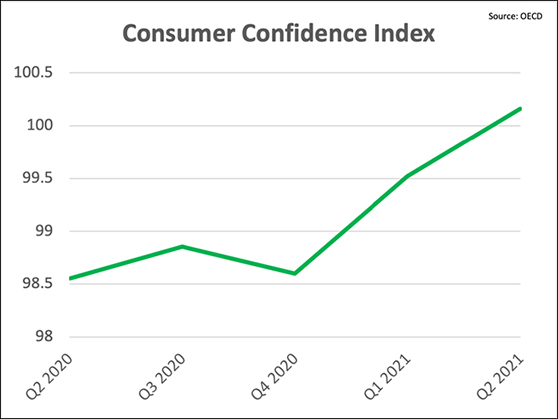 RV Distribution and Industry News
RVs are fetching well at secondary and auction markets. In March, the average selling price for motorized units was $62,967. Towables came in at $21,821. For context, one year ago the average motor home sold for $47,454 and the average towable unit brought $14,834. Auction volume was up for all market segments: motorhomes increased 19.2% while towables rose 9.1%.
The average daily price to rent an RV is currently $178, which is up 8% from one year ago and up 1% from six months ago. Note: this key data point represents the average of all vehicle types across all sampled metro locations, which range from an average of $89 for a pop-up camper to $285 for a Class A motorhome.
The RVIA's May 2021 survey of manufacturers determined that total RV shipments ended the month with 49,241 units, an increase of 75.9% YoY. Towables ended the month up 79.4% YoY, and motorhomes finished the month up 48.6% YoY. This month marks one year since the RV industry returned to operations following widespread shutdowns imposed at the onset of the COVID-19 pandemic.
Peer-to-peer RV rental marketplace RVshare said that bookings are surging ahead of the summer travel season. April reservations were up 846% YoY.
As RV rentals become an attractive option for noncommittal consumers, new players are entering from within the consumer-facing market. Camping World Holdings announced the launch of its new Peer-to-Peer marketplace called Camping World RV Rentals, which opened May 14th. Trader Interactive, the parent of RV Trader, also launched an in-house platform called RV Trader Rentals, which offers units from dealer fleets as well as privately-owned vehicles.
Global Logistics
The impact of the Suez Canal Incident coupled with the industry-wide congestion issues has now been assessed to have caused a 24% reduction in overall capacity into the East Coast and 8% into the West Coast on the Maersk network since the start of the year, reports the Equipment Service Association.
The container shipping industry continues to struggle to meet elevated customer needs as market projections now indicate that container demand is set to outpace capacity heading into the third quarter. The current idle tonnage is sitting at a mere 1%, down from 10% just 12 months ago, indicating that almost all available capacity is currently being utilized leaving little to no alternatives in the short to mid-term. With the addition of network congestion, which is causing an average delay of 2-3 weeks on a typical service rotation, an additional 10 to 25% of network capacity has been lost.
The global pool of containers is forecast to increase by 5.8% to 45.7 million TEUs this year, said John Fossey, Drewry's head of container equipment and leasing research. That's up from a 1% gain last year and nearly double the projected annual increases from 2022 to 2025, he said.
Truckload carriers are experiencing the industry's most severe driver shortages. The average annual turnover rate for drivers is about 95% for this segment of the industry that moves trailer-size shipments long distances. Trucking companies are boosting pay to keep drivers on their payrolls. At the end of May, for example, Roehl Transport put in place its second pay increase of this year, which together should increase driver pay at the company about $4,000 to $6,000 a year, or about 9% to 11%.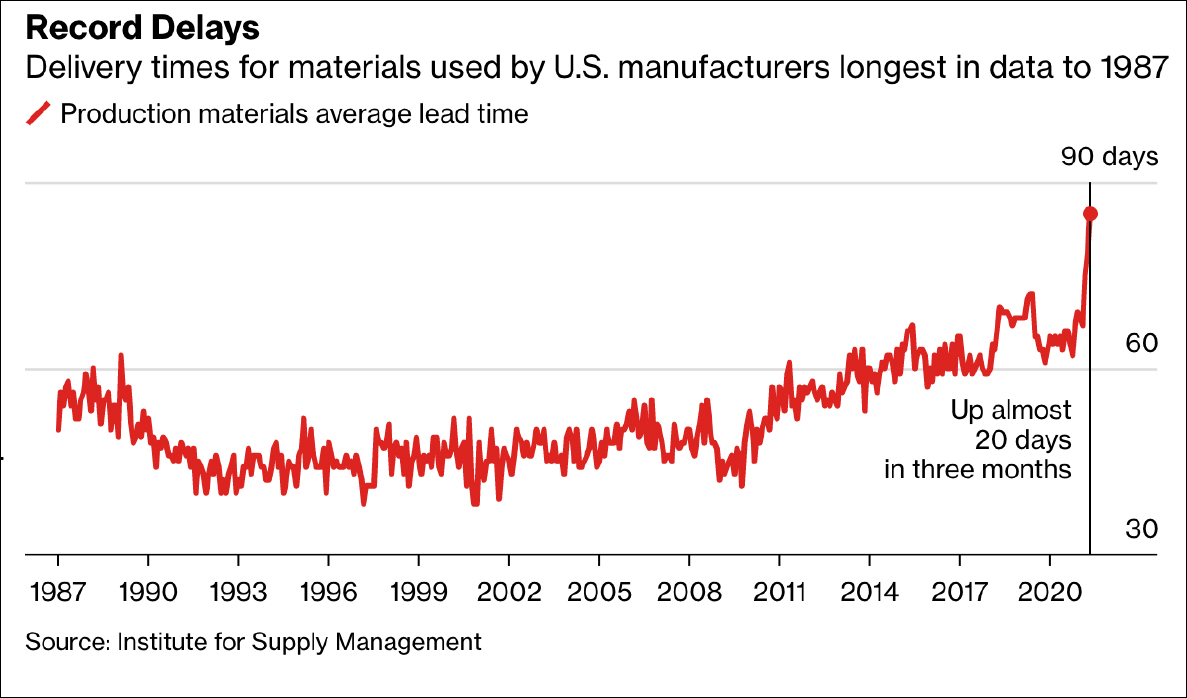 The entire supply chain continues to be impacted by past and recent events, affecting raw materials to transportation and exposing the need for greater transparency. However, an opportunity to stabilize your long-term plywood supply is now available from Robert Weed. We can work with your company to control the pricing, volume, and quality you receive for the next 24 months.