Nov/Dec 2020 : Wood Supply Chain Market Intelligence Report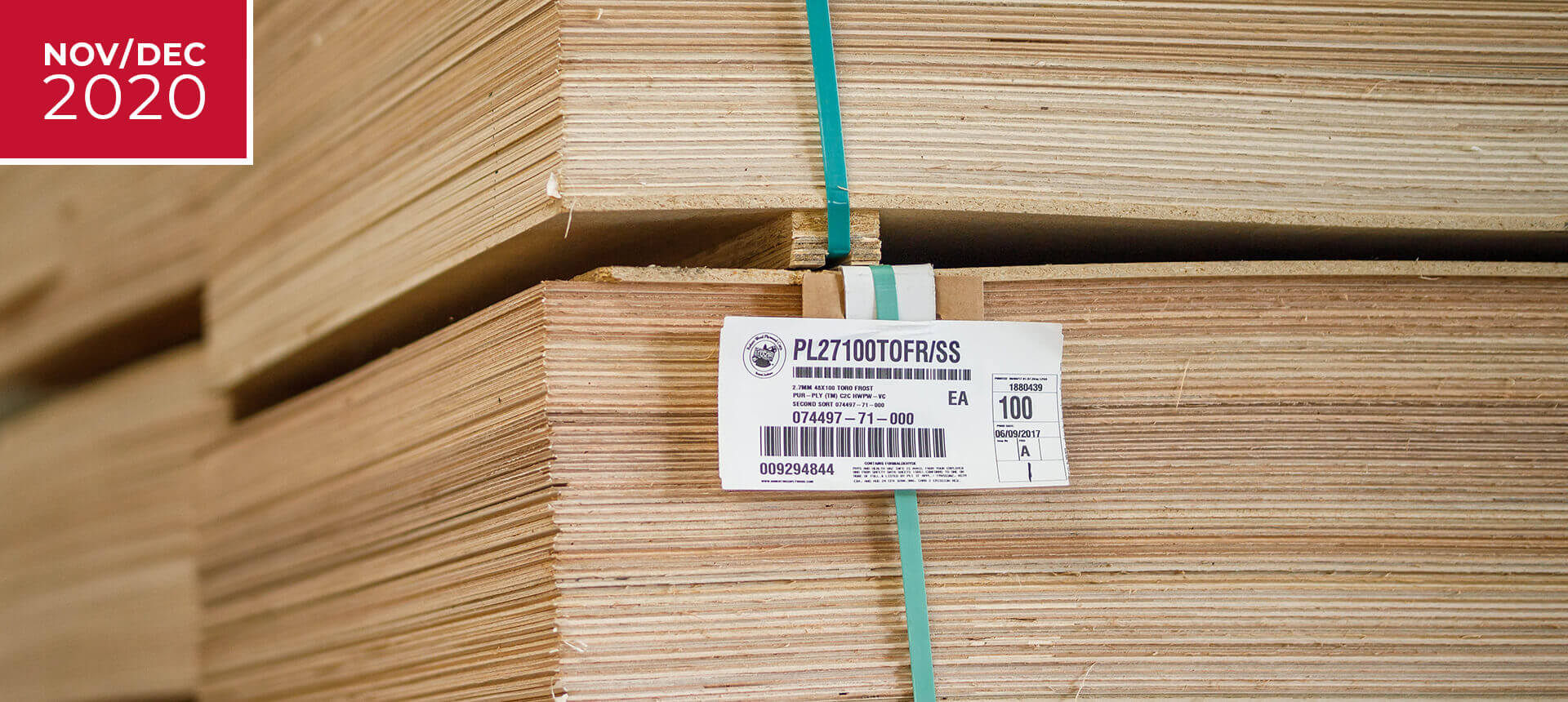 Supply and Shipping
The global supply of ocean-borne containers is expected to have declined by just over 1% in 2020, compared to a decline in global container port handling of over 3%. A possible explanation for this disruption, which is expected to last through February 2021, is the unprecedented number of blank sailings, which reached as high as 30% of sailings on some trade routes in the second quarter of 2020.
The surge in demand for containers has boosted investment in production. From a 35% contraction in global output in the first quarter of 2020, container manufacturing has since recovered and is expected to reach 2.67 million units by the end of 2020, down 5% versus 2019. With capacity upgrades on ships bringing 32.3% more slots to Transpacific trade in 2020, the new year could bring relief to supply chains.


RV Distribution
Total RV shipments in November 2020 reached 42,513 units, an increase of 43.4% YoY according to RVIA. Towables totaled 38,485 units for the month, an increase of 46.3% YoY. Motorhomes finished the month with 4,028 units, up 20.3% YoY.
According to SSI, towable retail registrations increased by 31% YoY in November 2020 while motorized registrations rose 7%. Growth in towables has been a consistent trend for the past six months.
Resale values for motorized and towable RV units have been increasing since July 2020. In November, the average selling price of motorized units was $60,067, up 12.1% from October. Towables came in at $19,346, up 0.7% from October. In 2019, the average motor home sold for $45,384 and the average towable unit brought $14,121.
Composite panels have been introduced as an alternative to plywood flooring. For example, all of Airstream's 2021 trailers are using one-piece composite sheet supplied by Polser as flooring.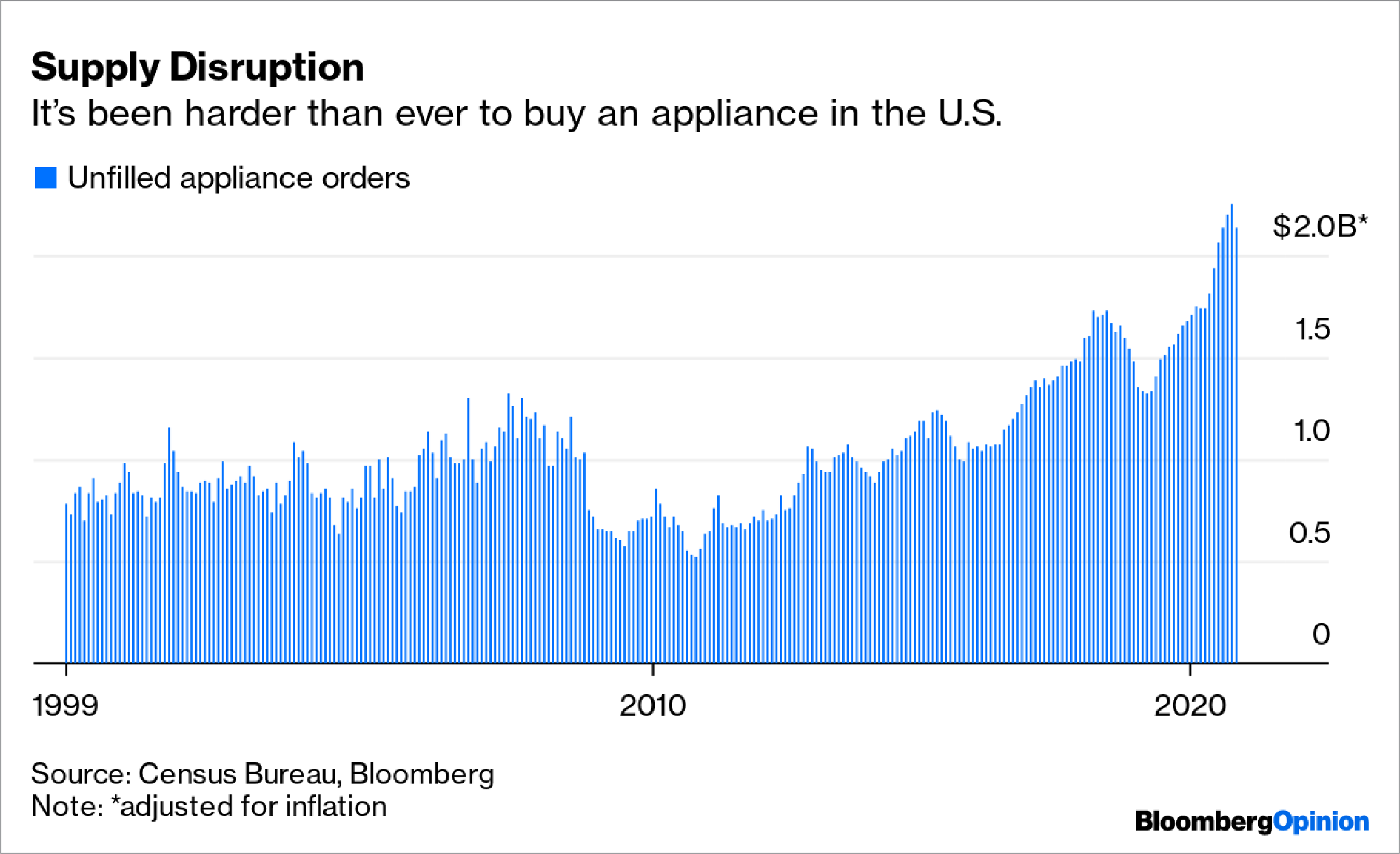 Economic Environment
2020 ended with rising unemployment insurance claims brought on by the resumption of job losses in December, sagging vehicle and other retail sales, and the reimposition of restrictions on businesses. Homes sales slipped in November as the supply of properties for sale fell to a new low. Existing-home sales fell 2.5% in November from October to a seasonally adjusted annual rate of 6.69 million. It was the first decline after six months of economic momentum.
The ongoing pandemic had a pronounced effect on households during the 2020 holiday season. Consumer Confidence as measured by the Conference Board dropped from 92.9 in November to 88.6 in December, a four-month low. Furthermore, consumer spending dropped by 0.4% in December.
2021 Outlook: US lawmakers' agreement on a $900 billion fiscal rescue package has come just in time to forestall a double-dip recession. Moreover, with the additional fiscal support and increasing numbers of Americans being vaccinated, prospects are good that the economic recovery will be off and running by mid-2021. Bloomberg Economics anticipates a 4.4% contraction in the global economy in 2020 and a rebound to growth of 4.6% in 2021.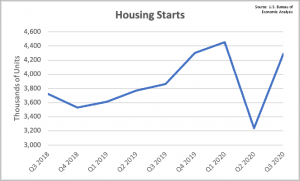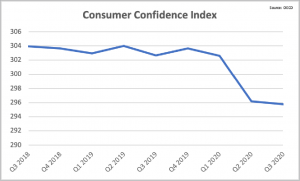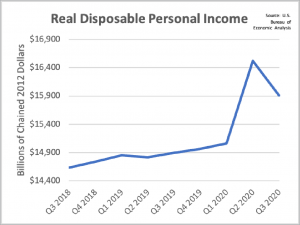 Industry News
The effects of the COVID-19 pandemic on campgrounds in the US were wide-ranging, with 40% reporting increased main season occupancy in 2020 compared to the previous year, down from 49% who reported occupancy growth in 2019. 29% of operators indicated their park suffered lower occupancy levels in 2020, a large jump from just 8% reporting decreased occupancy in the 2019.
In 2019, US campgrounds had 1,190,000 full-hookup RV sites available. By 2020, that number pushed up to 1,225,000 sites – nearly a 3% increase. Forecasts for 2021 anticipate an increase of some 52,300 sites, only a 0.187% increase in sites compared to the 20% projected increase in RV production.
Thor Industries (THO) announced the acquisition of Tiffin Motor Homes for $300 million. Tiffin generated $800 million in revenue in fiscal year 2020, concentrating on high-end Class A motor homes.
The events of this year have impacted your entire supply chain from raw materials to transportation, exposing the need for greater transparency. However, an opportunity to stabilize your long-term plywood supply is now available from Robert Weed. We can work with your company to control the pricing, volume, and quality you receive for the next 24 months.