How 650 Tons of Asphalt Improved a Wood-Products Company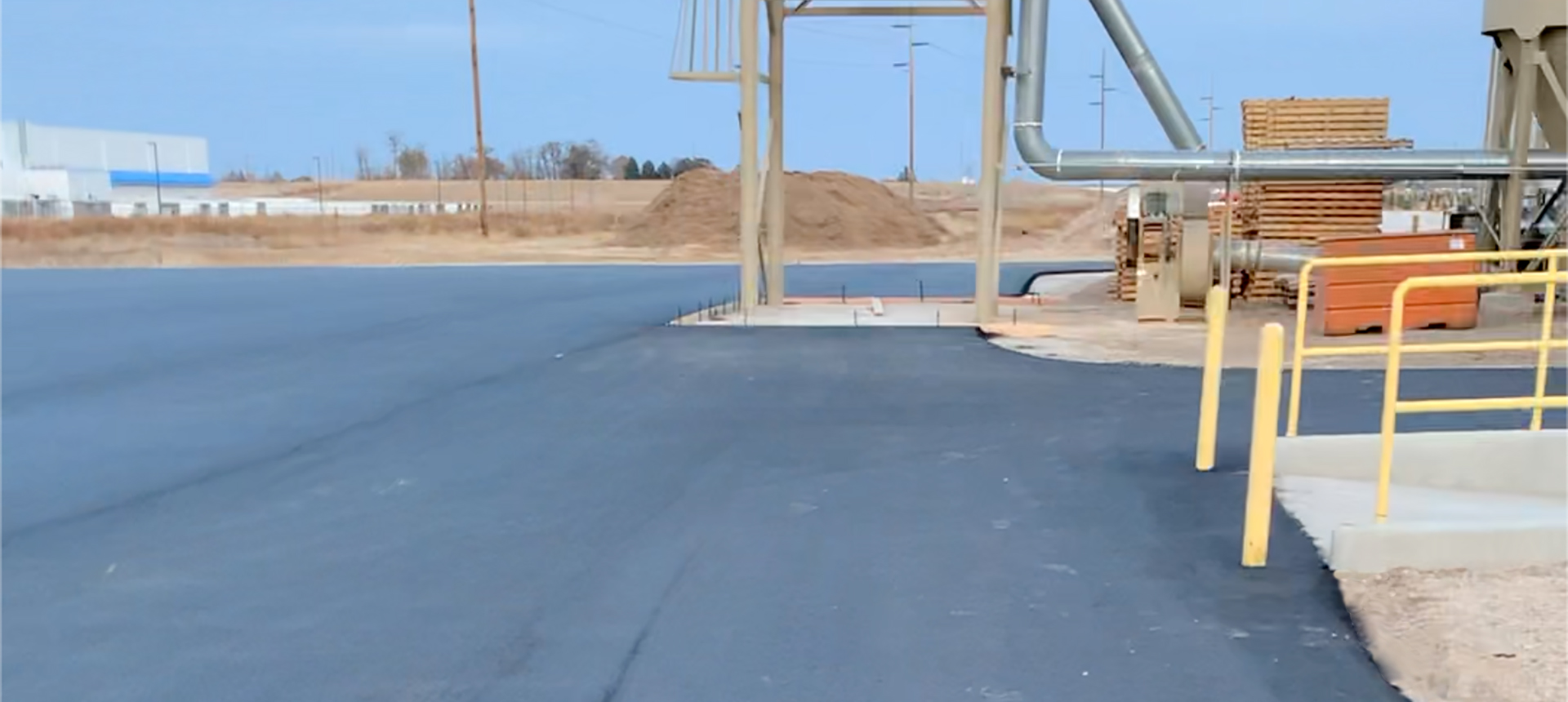 Opened in 2011, the Robert Weed Corporation's Twin Falls, Idaho facility was built to better serve key customers located nearby, which it did, by processing approximately 250,000 panels annually. However, there has always been one limiting factor in reaching maximum productivity – an unpaved shipping and loading area.
With dozens of trucks a week loading and unloading raw materials, finished products and recycled siloed material, the unpaved area at times became an issue. Twin Falls General Manager Larry Gonwick says winter was the biggest challenge, 'We would put down 4-6" of wood chips to try and provide a better surface, but in the winter we still had semis and lift trucks getting stuck.'
So, as part of Robert Weed Corp's transformation 2.0 initiative, the investment in the Twin Falls facility became a priority. In early 2020, a local firm – Kloepfer Ready Mix Concrete & Asphalt Paving– was hired to re-grade, gravel and pave the entire area including silo and trailer drop pads. With over 650 tons of asphalt laid in a span of a few months, the improvement has been dramatic.
Project manager Dennis Young says it was important to partner with a local firm on the project and is thrilled they did, 'the progress made over a few months is nothing short of amazing.'
Gonwick goes on to say, 'It has not only improved the efficiency of moving material, but it has improved employee morale as well. It demonstrates a commitment to the facility, the team and to our customers.'
In the end, the combination of a lot of asphalt and a wood-products company coming together has resulted in improved customer service, stronger supplier relationships and greater employee morale and productivity. All ultimately what Robert Weed 2.0 transformation is intended to do.
To learn more about Robert Weed 2.0 Transformation and what it can mean for you, please visit robertweedcorp.com or contact your Robert Weed sales representative.