Stepping Ahead : Meet Our Leadership Team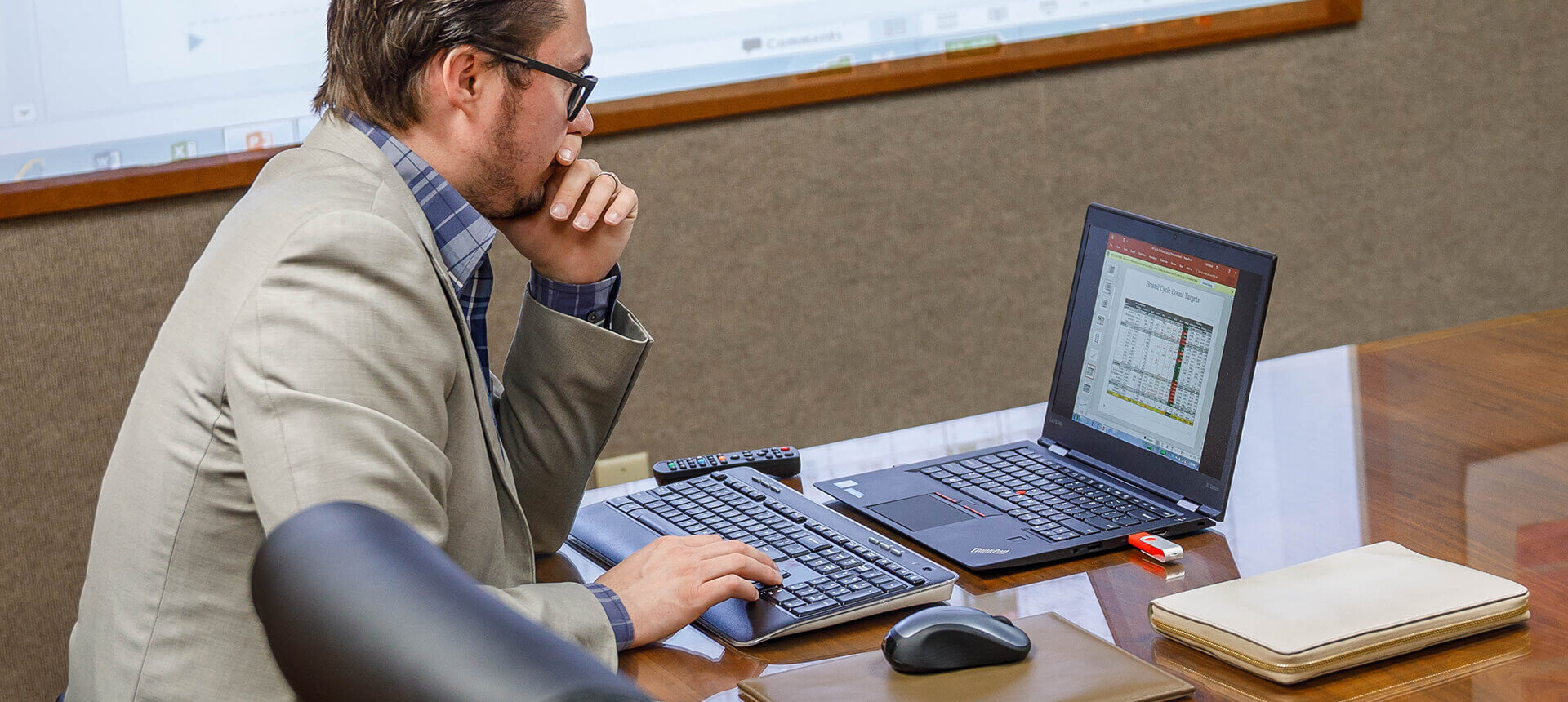 Robert Weed continues to evolve, from immediate actions based on marketplace updates to holistic advances toward future goals. To support our efforts of continual growth and to take us where we want to be in the future, we're assembling a talented, highly respected team of individuals that will help usher Robert Weed into the future.
Will Weed, CEO
LinkedIn
---
Responsibilities  :  Driving the business—vision, strategy and growth—and hiring individuals smarter than myself!
Goals  :  I'm focused on expanding our business through culture enrichment, revenue, geographic presence, product and service offerings, solutions and community impact.
Background  :  I have worked at RWC since I was 14 years old—allowing me to spend time in every department, work on every machine and truly understand our company's strengths.
What is so special about Robert Weed?  :  We have a strong vision at Robert Weed and I'm excited to have a substantial impact/influence on it.
What book are you reading?   :  Necessary Endings by Henry Cloud
Steve Ramel, President
LinkedIn
---
Responsibilities  :  Responsible overall for financial, operations, supply chain growth, risk mitigation and planning for the success of Robert Weed Corp while helping to drive the company's mission, vision and values
Goals  :  I am on a mission to safeguard our financial commitment to our employees; to manage risks and threats on behalf of our business partners; to exceed customer expectations; and to promote and lead our growth.
Background  :  I'm a leader with both private and publicly traded companies where I've created and delivered new products and discovered new industries all while ensuring quality of work, education and partnership is fully integrated.
What is so special about Robert Weed?  :  The foundation and values created over the past 55 years set the foundation, while our strong vision drives our mission for the future.
What book are you reading?   :  Capital and Ideology, by Thomas Piketty
Margie Rodino, Chief Culture Officer
LinkedIn
---
Responsibilities  :  Aligning Robert Weed's people strategies with our business strategies to accelerate impact
Goals  :  I'm on a mission to attract amazing talent and retain every single employee. I'll leave no stone unturned. If Robert Weed can do something, address something, fix it, redesign it, make it better—we're committed to figuring out how.
Background  :  I've spent my career implementing change that dramatically improves the employee experience. My passion is transforming business results by developing, motivating and leading teams to reach levels of effectiveness and achievement they didn't realize were possible.
What is so special about Robert Weed?  :  Definitely the company's progressive and transformational vision for our business and culture. Our team's commitment to this unconventional vision is authentic and a rallying cry for the industry in terms of what's possible. It's not just leading edge here–it's bleeding edge. That's inspiring!
What book are you reading?   :  The Overstory by Richard Powers
John Herzig, Sr. Director of Supply Chain
LinkedIn
---
Responsibilities  :  Materials Management and Customer Supply Chain/Service
Goals  :  I work to deliver service and value to our external and internal customers.
Background  :   I spent 25 years in Sales/Supply Chain and 3 years in Sales/Logistics.
What is so special about Robert Weed?  :  What's special is our people and their passion to improve each day.
What book are you reading?   :  Fierce Conversations by Susan Scott
Gerry Thompson, Director of Information Technology
LinkedIn
---
Responsibilities  :  Enabling the organization with a stable, sustainable and secure technology foundation, as well as business strategy
Goals  :  I transform and leverage Robert Weed's Technology footprint and develop internal/external relationships and partnerships to enable the Robert Weed Transformation.
Background  :  I spent 18 + years at a large cabinet manufacturer responsible for business transformation at many facilities and across the organization, shaped the Smart Manufacturing roadmap and built a culture of innovation.
What is so special about Robert Weed?  :  Robert Weed is one of those hidden gems. Family owned, with focus on the region and how they can give back, while innovatively transforming the market. Also, our focus to be better than we were yesterday.
What book are you reading?   :  The Phoenix Project by Gene Kim, Kevin Behr, George Spafford